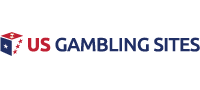 NHL Betting Preview: Vancouver Canucks at Anaheim Ducks
Two Pacific Division teams that have surpassed initial expectations so far will duke it out at the Honda Center on Friday, as the Anaheim Ducks (8-6-0, fourth in Pacific) host the Vancouver Canucks (8-3-1, second in Pacific). The Canucks are coming off of a 5-3 win against the Kings just a little way down the freeway, while the Ducks scored seven goals in a win against the Jets.
Here is a preview for Friday night's matchup, along with odds and a prediction.
By the Numbers
Vancouver has quietly been one of the best teams in the NHL this season. Four straight games of five goals or more have brought the Canucks' per-game average to 3.75, good for fifth in the league. The Canucks have the sixth-most shots on goal (34 per game) and the sixth-ranked power-play percentage of 25 percent, thanks to four power-play goals scored the other night against Los Angeles.
In fact, the Vancouver power play is now the best in the Western Conference, where its 13 goals with the man-advantage trail only the Buffalo Sabres in all of hockey.
#1 US Gambling Site For 2020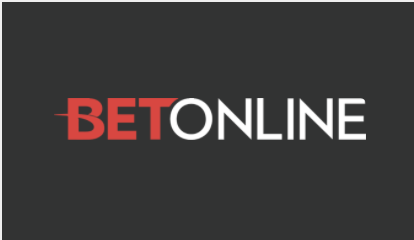 Accept Players From Every US State
Credit Card, Debit & Crypto Deposits
$3,000 New Player Welcome Bonus
Online Casino, Sportsbook & Poker
Advertisement
The Canucks have also been steady in defending their own goal. They rank fourth in both goals allowed (2.42) and penalty-kill percentage (86.4), even though they spend an average of 10 minutes in the penalty box per game. Vancouver also ranks a respectable 13th with 30.7 shots allowed per game.
As for the Ducks, the offense has been inconsistent all season. Over its last six games, Anaheim has scored seven goals against the Jets and five against the Avalanche in wins but scored only one goal in each of the three games prior, all losses. It brings their goals-per-game average to 2.79, 21st in the NHL.
While their shooting percentage is right in the middle of the pack at 10.1 percent, the Ducks have the second-fewest shots on goal with 27.6 per game, and the third-worst power play at only 9.4 percent.
Under new coach Dallas Eakins, Anaheim has fared better defensively than it did last year. The Ducks rank seventh in the NHL with just 2.5 goals allowed per game, despite being 20th with 32.1 shots allowed. Their penalty kill is successful 79.6 percent of the time, 19th in the NHL.
Who to Watch
Vancouver has young stars that make up its core, all of whom are playing at their full potential to start the season. Brock Boeser had a hat trick against Los Angeles to bring his goal total to a team-high seven, paired with seven assists as well. First-line center Elias Pettersson has been the catalyst for Vancouver's offense, racking up 18 points on 14 assists, both of which lead the team.
Forwards J.T. Miller (six goals, eight assists), Bo Horvat (six goals, five assists) and rookie defenseman Quinn Hughes (one goal, nine assists) have all contributed to Vancouver's excellent scoring attack.
Even though Anaheim is in a little bit of a youth movement, it has been mostly carried by its veterans. Jakob Silfverberg leads the team with 11 points (six goals, five assists). The team's captain, Ryan Getzlaf (six goals, three assists), is tied for second in points and is hot with four goals over his last five games.
Center Adam Henrique has nine points as well, with a team-high eight of them coming from goals, as does defenseman Hampus Lindholm, who has nine assists.
Goalies
Expect the Canucks to turn to Jacob Markstrom in goal Friday night. Markstrom is having a solid season, going 5-2-1 with a 2.59 GAA and .915 save percentage.
The Ducks will likely counter with their regular starter, John Gibson. Gibson is a pedestrian 5-6-0 but carries a 2.66 GAA and .920 save percentage. He also has the third-most saves in hockey.
Odds and Pick
This is one of the closest games of the night to predict, with odd-makers making Anaheim the slight favorite at -115. I'm giving the edge, however, to the Canucks. Their power play is rolling, and, with the Ducks' blue line banged up, I expect Vancouver to dominate in shots and sneak a few past the excellent Gibson. I'm picking the Canucks +100 to complete the SoCal sweep and leave Anaheim with the victory.
Related Articles