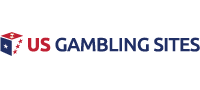 NHL News and Notes: Signing Bonuses Being Paid
We've entered July, a month that should see the return of the big sports in the United States. That, of course, includes the NHL, with training camps beginning on July 10 and a start to the qualifying round in either late July or early August.
In the meantime, the league will not defer on their bonuses, while a pair of Pacific Division players are anticipating the return to hockey.
Here are the latest NHL headlines.
NHL To Pay $300 Million In Signing Bonuses
July 1 represents the days that players will receive their signing bonuses. In a regular year, that would be no big deal, but all bets are off in 2020. However, the NHL will make sure all of their players who are owed signing bonuses will be paid as scheduled, more than $300 million in total.
#1 US Gambling Site For 2020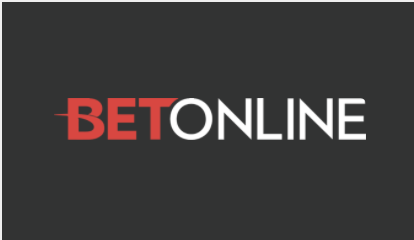 Accept Players From Every US State
Credit Card, Debit & Crypto Deposits
$3,000 New Player Welcome Bonus
Online Casino, Sportsbook & Poker
Advertisement
This agreement to pay the players and not defer wasn't always in place. In fact, the NHL and the NHLPA came to this agreement on Tuesday as part of their ongoing negotiations to re-start the season.
Even though this is a step in the right direction, the two sides are still hoping to finalize the health and safety protocols for the 24-team tournament, as well as the two hub cities where the games will take place.
Out of the $300 million-plus divvied out on Wednesday, the Maple Leafs lead the way with around $60 million owed. That's in large part to forwards Auston Matthews and Mitch Marner, who at $15.2 million and $14.3 million, respectively, will receive the largest payments in the league.
Oilers superstar Connor McDavid is third with a $13 million bonus coming his way, followed by Rangers winger Artemi Panarin, skated to make $12 million.
Hughes' Strong As I've Ever Been'
Count Canucks defenseman Quinn Hughes among the players itching to get back to the ice. The young star told reporters that he felt better than ever when he skated with his teammates on Tuesday, the first time he's done so in Phase 2 of the NHL's plan to return to play.
"Definitely recharged and chomping at the bit," Hughes said. "I think maybe the four months here were a blessing in disguise for me because I feel really strong now and think I can perform better in the playoffs now than I would have 3 1/2 months ago.
"I feel as strong as I've ever been, so I'm confident, excited, and ready to come back here."
Hughes was having a magnificent rookie campaign before the shutdown. The defenseman led all rookies with 53 points (eight goals, 45 assists) and 25 points on the power play. He appeared in all but one game for Vancouver this season, who finished the regular season at 36-27-6.
The No. 7 Canucks will play the No. 10 Wild in a best-of-five series in the qualifying round. Currently, Vancouver is listed at +3000 to win this year's Stanley Cup Final.
Kessel Hoping For A Bounce-Back
Phil Kessel's first year in the desert was less than spectacular. But the former All-Star is eager to bounce back for the Coyotes once the qualifying round begins.
"Obviously, I had a tough year," Kessel said after skating with his teammates on Tuesday. "I had, I think it's probably my most injuries I've had is this year, but that's no excuse. It's one of those years.
"Obviously, I'm going to look to never have that again. I've never had a year like that, so I'm looking to bounce back. This is a good time to get it started again."
Kessel, 32, is one of the top goal-scorers of the last decade with six 30-goal seasons during his career with the Maple Leafs, Bruins, and Penguins. But in his first year in Arizona, he managed just 14 goals and 24 assists in 70 games, the fewest points he's had since the 59 he had in Pittsburgh in the 2015-16 season.
He hopes that he can rediscover his goal-scoring magic for the Coyotes, who finished the regular season with a 33-29-8 record.
Kessel and the No. 11 Coyotes will try to upset the No. 6 Nashville Predators in the best-of-five qualifying round series. Arizona is sitting at +4500 to win its first Cup in franchise history.
Related Articles