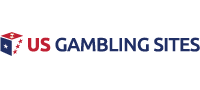 NHL Officially Announces Return Plan
NHL commissioner Gary Bettman made an official announcement on Tuesday outlining the league's plan to return to hockey. Bettman announced that the league would abandon the remainder of the regular season and will head straight to the playoffs if the NHL is able to resume.
A traditional Stanley Cup Playoff format has 16 teams in the field, eight from each conference. Bettman announced that this year's field would have 24 teams, with 12 teams coming from each conference. This was done to include more teams into the field, and also increase revenue from playoff games.
The NHL shut down their regular season on March 12, and the league has been working on return-to-play plans since that date. The hope was to finish out the regular season before beginning the playoffs, but the league is simply running out of time.
Bettman announced that the league is planning to once again have an 82-game regular-season schedule in 2020-21, but that could also be changed. While Bettman made this announcement on Tuesday, there are still several hurdles that the league needs to clear.
#1 US Gambling Site For 2021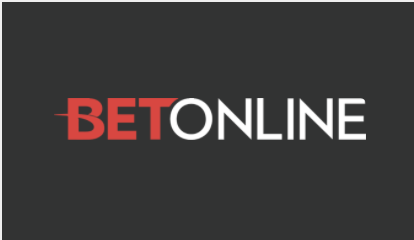 Accept Players From Every US State
Credit Card, Debit & Crypto Deposits
$3,000 New Player Welcome Bonus
Online Casino, Sportsbook & Poker
Advertisement
The NHL and the NHL Players Association have both agreed to the new playoff format, but they have not yet agreed on an official return to play plan. Health and safety protocols are still being discussed, and the league is still trying to finalize a location for the remainder of the season to take place.
This plan also outlines the process for the 2020 NHL Draft and the Draft Lottery. Bettman announced that regular-season statistics are frozen as of March 11 and that all regular-season awards will be based on those numbers.
There were just two out of the 31 teams in the league that did not vote in favor of a 24-team playoff field. The two teams that voted against the proposal were the Carolina Hurricanes and the Tampa Bay Lightning.
Hub Cities
As a part of this plan, the NHL will be selecting two "hub" cities where all of the remaining playoff games would take place. Players and team personnel would all be forced to relocate to these cities to finish out the season.
The cities in the United States that are being considered are Chicago, Columbus, Dallas, Las Vegas, Los Angeles, Minneapolis, and Pittsburgh. Edmonton, Toronto, and Vancouver are the Canadian cities that are being considered as a hub location.
To be considered as a hub, the cities must have plenty of housing as well as having secure arenas to host both games and practices. COVID-19 testing sites would also be established at the hub cities, and the league will be aggressive in their testing policies.
The top four teams in each conference will be competing in a round-robin style tournament to determine playoff seeding. Regular season rules would be used for this tournament, and all ties would be broken based on regular-season points.
The other eight teams from each conference will be seeded based on regular-season standings as of March 11. These teams will compete in a best-of-five series to determine which teams will be moving on to the round of 16.
Bettman announced that it is unclear how the second round would be seeded, but that will be decided as a part of the formal return to play plan. The league has yet to decide if the second round will be best-of-five or a best-of-seven format.
The NHL has also announced that Phase 2 of their return-to-play plan will go into effect on June 1. During this phase, teams will be allowed to invite their players back to their facilities to begin training, but training will be limited to just six players at one time.
Related Articles