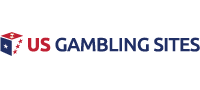 Ohio State Buckeyes at Maryland Terrapins Betting Preview
The No. 12 Maryland Terrapins look to continue their recent hot streak on Tuesday evening while hosting the No. 11 Ohio State Buckeyes in a matchup of Big Ten juggernauts and top 15 teams nationally.
The Terrapins come into the game winners of two in a row and fresh off a complete dismantling of Indiana last weekend. The final spread in the game was 16, but Maryland completely dominated Indiana the entire game.
Jalen Smith led the Terrapins with 19 points and eight rebounds, but so far this season, it has been the play of point guard Anthony Cowan Jr. leading the way. Cowan is averaging 16.4 points, 4.3 assists and 3.6 rebounds per game while averaging a career best in turnovers at just 2.1 per game.
The Buckeyes enter Tuesday night's game losers of three of their last five games and could be missing a key part of their squad, as forward Kyle Young recovers from an appendectomy. His status for the game should be considered a game-time decision as head coach Chris Holtmann was non-committal on Monday.
#1 US Gambling Site For 2021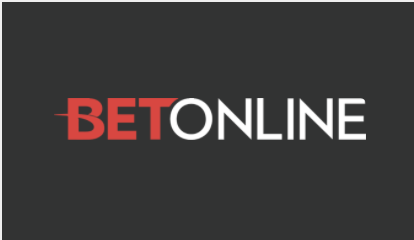 Accept Players From Every US State
Credit Card, Debit & Crypto Deposits
$3,000 New Player Welcome Bonus
Online Casino, Sportsbook & Poker
Advertisement
The Buckeyes have lost back-to-back games to West Virginia and Wisconsin and currently sit at 1-2 in the Big Ten after putting together an impressive non-conference resume.
Forward Kaleb Wesson continues to put up numbers in the paint, but the perimeter players have shot just 14-of-44 (32 percent) from behind the arc in their last two games.
Maryland is a 2.5-point favorite at home, with the over/under set at 134.5.
Looking To Buck The Trend
Ohio State went through the non-conference slate as one of the most complete teams in the nation, but in its three losses in the last five games, it is allowing its opponents more points per possession than it is averaging.
From a betting perspective, the Buckeyes are 1-6 against the spread in their last seven games against Maryland and just 1-6 straight up against the Terrapins. The Buckeyes are also just 1-5 in their last six games on the road.
Slow And Steady Apparently Doesn't Win The Race
Coming into the season, Mark Turgeon had not had a Maryland team finish inside the top 213 in tempo since 2014-15. This season, the Terrapins rate 164th in the Kenpom metric and are posting their best adjusted offensive efficiency rank (20th) of the Turgeon era.
Simply put, the Terrapins are playing faster, and it has helped them be more efficient.
As far as trends go, Maryland is just 6-8 against the spread on the season, with five of those six wins ATS coming in home games. The Terrapins are 6-8 on the over/under but have gone under in five of their last seven games. Maryland has gone over in four of its last five against Ohio State.
Pick and Prediction
Both sides of this line are juiced on Fanduel, but Maryland is the lesser of two evils at -105. However, the coaching edge clearly goes to Ohio State. The Buckeyes have floundered a bit lately in the won/loss column, but they haven't played particularly poorly.
That said, Maryland is 9-0 at home on the season with an average margin of victory of 18.4 points per game. Young is an important piece for this Buckeyes team, and even if he does play, it is doubtful he will be fully recovered from surgery.
Freshman guard DJ Carton has also struggled in his last two games, averaging just 1.5 points and 4.5 turnovers in 21.5 minutes per game. Home court matters in conference play, so take the Terrapins to cover and the under in a game between two of the best 12 defensive teams in the nation.
Related Articles