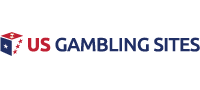 Oklahoma Casino Industry Stirring Up Controversy
The state of Oklahoma isn't one of the many states that have recently legalized sports betting, but it hasn't been for lack of effort. Lawmakers in the state of Oklahoma have been trying to get a bill passed that would legalize sports betting, and the Governor is on board with the plan as well.
The only problem, and it's a big one, is that the casino industry in Oklahoma is owned and operated by Native American tribes throughout the state. Not only do these tribes intend to keep sports betting out of their state, but they are also in a major debate and argument with the state lawmakers about their current casino revenue.
The tribal committee has a contract in place with the state of Oklahoma that is set to expire, and it doesn't look like the re-negotiation process is going very smoothly.
The state of Oklahoma has over 120 gaming establishments throughout the state, and these are all owned by tribal communities. There are 35 tribes that are under contract with the state of Oklahoma to be able to offer gambling on their land. These tribes have agreed to a 15-year deal with the state of Oklahoma, but that deal is set to expire in January, and the fight has begun to make changes in a new deal.
#1 US Gambling Site For 2020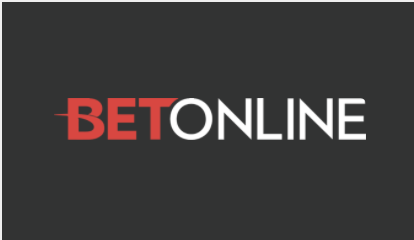 Accept Players From Every US State
Credit Card, Debit & Crypto Deposits
$3,000 New Player Welcome Bonus
Online Casino, Sportsbook & Poker
Advertisement
Lots Of Revenue
Currently, the casinos in the state of Oklahoma bring in about $2.3 billion each year in revenue, and they share a small portion of that with the state. The tribal casinos share between four and 10 percent of their profits with the state depending on the size and location of their betting establishment.
Governor Kevin Stitt has made it known that the state will be working to renegotiate this deal in January in hopes of earning a larger portion of the money. The state of Oklahoma is trying to play hardball with the Native American tribes in hopes that they will allow the state to move forward with legalizing sports betting.
The Native American tribes immediately held a meeting after Stitt's comments went public, and they are obviously not in favor of the higher tax proposal. The Oklahoma Indian Gaming Association is planning on sending a letter to Stitt and the state government expressing their refusal to accept any deal that will raise taxes.
Twenty-three of the 38 Native American tribes that have gaming establishments in the state attended a meeting and have agreed to band together and fight back against the state.
Possible Shutdown?
Governor Stitt and other lawmakers have insisted that if a new deal is not reached before January, then all gaming industries would have to be shut down in the state of Oklahoma. Matt Morgan, who is chairman of the Oklahoma Indian Gaming Association, has made public comments stating that the current deal will just roll over and continue until a new one is signed.
The Oklahoma Indian Gaming Association has expressed interest in trying to negotiate a new deal and discuss legalizing sports betting, but the state lawmakers are trying too hard to take control.
There are five major Native American tribes in the state of Oklahoma: Cherokee, Chickasaw, Choctaw, Muscogee, and Seminole. These tribes have over 750,000 combined Native Americans living in the United States today, and they are extremely powerful.
These five tribes have formed a smaller, more powerful Inter-Tribal Council of the Five Civilized Tribes that will undoubtedly end up making the decisions for the Oklahoma Indian Gaming Association. Governor Stitt is hoping to point out the disadvantages between the larger tribes and smaller tribes in hopes of creating a split between them.
It's unclear where the two sides are ultimately headed, but this will be a story to watch in the coming months.
Related Articles