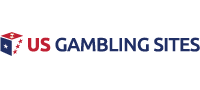 Patriots Trade Gronkowski to Buccaneers
The week of the NFL Draft is always full of surprises, but it's hard to envision anyone seeing the trade that took place on Tuesday. The New England Patriots have reportedly agreed to trade tight end Rob Gronkowski to the Tampa Bay Buccaneers. Gronkowski will now be reunited with former quarterback, Tom Brady, who signed with the Bucs as a free agent last month.
The New England Patriots are also sending a seventh-round draft pick in the 2020 NFL Draft, while the Buccaneers are sending a fourth-round pick back. This trade was stunning for several reasons, but most notably is the fact that Gronkowski retired from football at the end of the 2019 season. He always left the door open for a possible return to football, and now he is back after 13 months.
Gronkowski's agent, Drew Rosenhaus, spoke with reports on ESPN and announced that his client feels great physically and that he also passed the initial physical with his new team. Gronkowski sent a text message to Fox Sports, expressing his interest in playing football again.
Gronkowski, 30, still has one year left on his current contract with the Patriots, and he was set to make $9 million. It is unclear which team will be forced to pay his salary for the 2020 season, but sources have indicated that it won't be the Patriots. Gronkowski made it clear that he would only return to the NFL if he were able to play for one team: the Tampa Bay Buccaneers.
#1 US Gambling Site For 2020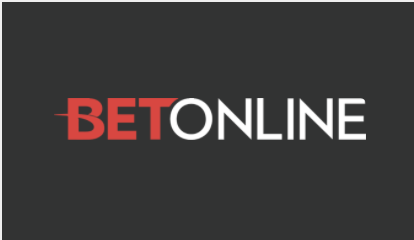 Accept Players From Every US State
Credit Card, Debit & Crypto Deposits
$3,000 New Player Welcome Bonus
Online Casino, Sportsbook & Poker
Advertisement
According to Rosenhaus, Gronkowski reached out to Brady after he decided to leave the Patriots. It became clear that the superstar tight end wanted to make a return, but both teams needed to find a deal that made sense for both sides. The Patriots can now use that fourth-round draft pick to rebuild for the future, while still trying to contend this season.
Gronkowski, like Brady, will be putting on a uniform besides that of the Patriots for the first time in his career. He played his entire nine-year career with the Patriots and was a major part of three Super Bowl championships. Gronkowski announced his retirement from the NFL on March 24, 2019.
Colorful and Talented
Gronkowski was one of the most colorful personalities in the league during his playing career, and he had little trouble finding work after his retirement. He spent time on the NFL studio team at FOX Sports and is also currently in a deal with WWE. Gronkowski has turned down several roles in Hollywood, and will now make football his top priority again.
The tight end has battled injuries throughout his career, and it was one of his decisions that led to retirement. The 13-month hiatus from football allowed Gronkowski to give his body a rest, but he has reportedly still been training while working for WWE.
The Tampa Bay Buccaneers now have one of the most talented groups of receivers and tight ends in the NFL. O.J. Howard and Cameron Brate are already on the roster as tight ends, although Howard has been the subject of trade rumors over the last few weeks. The Bucs also have Mike Evans and Chris Goodwin at the wide receiver position.
The New England Patriots currently own the No. 23 pick in the 2020 NFL Draft, but then don't pick again until late in the third round. New England is now looking for a new quarterback, as well as a new tight end. News of this trade also impacted the future odds for the Buccaneers, who are now one of the favorites to win the NFC.
Related Articles