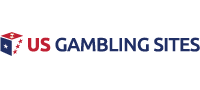 Pennsylvania Enters Green Phase; Casinos Can Reopen
Pennsylvania, like other states, has been hit hard by the coronavirus pandemic, but the state is starting to see a dip in positive cases. This recent trend has allowed some counties to move into the next phase of the reopening plan, which will mean that casinos can welcome customers back into their establishments.
Pennsylvania Governor Tom Wolf created a reopening plan, and he split the state up based on the counties and their numbers in regards to the pandemic. This has allowed some counties to reopen faster than others, and businesses in those counties can reopen.
There are 12 land-based casinos located in the state, but only three of them will be allowed to reopen this week. These three casinos are located in counties that have moved into the "green phase" of Wolf's reopening plan.
Casinos were forced to close on March 16 to stop the spread of the coronavirus, leaving gamblers only online options over the last two and a half months. That will change this week, although it will be extremely slow at first.

Looking for somewhere to play online? Bet Online accepts all US players and offers a $1000 real money signup bonus for casino, sports betting and poker.
Rivers Casino Pittsburgh will be the first casino that will reopen in the state, and they were scheduled to open their doors at 9 am on Tuesday. Three hours later, the Meadows Casino was scheduled to reopen its doors as well. Lady Luck Casino Nemacolin will be the third casino to reopen, but they are waiting until Friday.
Each casino is in a different county in the southwestern part of the state, but that area was able to survive being hit hard by the pandemic. All three counties moved into the green phase on June 5, giving casinos a few days to make reopening plans.
Major Restrictions Will Be in Place
The "green phase" allows gatherings of up to 250 people, but that does not apply to the casinos. Casino venues can reopen with just 50 percent of their normal capacity, and the same rules apply for all entertainment venues in those three counties.
Table games will be allowed to reopen at the casinos, but there will be several new regulations in place. Poker rooms are not allowed to reopen, and several slot machines have been turned off to create proper social distancing.
Everyone that enters the casino will be required to wear a face mask, and the casinos will be forced to provide them for guests who do not have them. Smoking is permitted inside of the casinos, but it can't be done at the tables.
Rivers Casino Pittsburgh has announced a limit on the number of players at each of the table games that they offer. There can be just three players at the blackjack table, four at the roulette table, and six at the craps table. These are normally hot-spots for casino gamblers, and the tables are normally packed.
Rivers Casino is one of the top casinos in the state, and it is the leader in the western area. Rivers won nearly $400 million a year ago, and they were expected to shatter that mark in 2020. The numbers won't even come close to matching that total now, but the casino is just happy to be back up and running as of June 9.
The other nine casinos in the state have to wait until their respective counties reach the green phase. Forty-six of the counties are now in green, while the other 21 are still stuck in the yellow phase.
There are three casinos in Philadelphia — Harrah's Philadelphia, Parx, and Rivers Casino Philadelphia — and all three of them remain closed. These three casinos were responsible for more than one-third of the gaming revenue in the state a year ago.
Related US Gambling Articles: