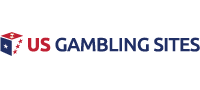 Pennsylvania iGaming Grows 10% in December
The December revenue totals are in for the online gaming industry of Pennsylvania, and the new market has continued to see growth. When compared to the numbers from November, the industry saw an overall increase of 10%. Total revenues came in at $10.6 million with $3.82 million in taxes collected. Operators were able to keep $6.81 million.
Breakdown of Gaming Revenues by Category
When looking at online gaming revenues, the state breaks down into three categories; slot games, poker and table games. Slots and poker saw an uptick in revenues while table games dropped slightly. Slots were the big winner, bringing in $5.57 million in total revenues. This was just over 9% from November.
For table games, the totals came in at $2.58 million which was a decrease of 0.6%. For online poker, the numbers are positive. A total of $2.47 million was generated which is a whopping 26% more than November.
It is quite interesting to see the online poker numbers in Pennsylvania as they are much higher than neighboring states like New Jersey, at basically more than double the earnings. Poker players have taken to the Pennsylvania poker options, but it remains to be seen if the popularity with remain.
#1 US Gambling Site For 2021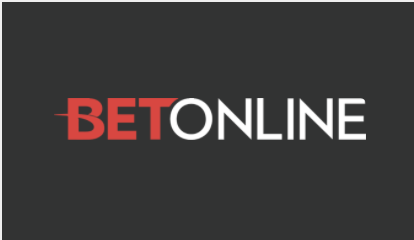 Accept Players From Every US State
Credit Card, Debit & Crypto Deposits
$3,000 New Player Welcome Bonus
Online Casino, Sportsbook & Poker
Advertisement
From the online gambling industry in the United States, we have seen that online poker usually takes a back seat to online casino gaming and sports betting. Some feel that Pennsylvania might be the turnaround needed for online poker to grow in the US.
Operator Numbers
The top operator in the state for December was Mount Airy. They came in second place for November but they were only offering betting for one week. For December, the brand saw over $4 million in total revenues, earning just over $3 million after taxes were paid. They are the only operator to offer online poker gaming in the state thus far.
Rivers, operating via SugarHouse, saw a decrease in gross revenue earnings in December by 6.4%. The losses were seen in the slots category. For December, the brand brought in $3 million in gross gaming revenues.
The Hollywood Casino was down as well, bringing in just $1.7 million. For the Parx Casino, the brand saw an increase in earnings by 1.8% with $1.5 million in total earnings. Rounding out the list if the Mohegan Sun, operating via the Unibet brand. The month was the first full one for the brand but without strong recognition by players, they only managed to bring in just over $400,000 in revenue earnings.
Sports Betting
The total figures provided above for the online gaming industry do not include online sports betting. The industry began last year and has been quite successful, just as in other states. In December, the total handle, which is sports bets placed, increased. However, the gross revenues of all operators combined saw a decline with just over $8.4 million in earnings.
Sports betting totals add yet another form of wagering as well as revenues for the state. Sports betting has blossomed just as online casino gaming has and players also have access to video gaming terminals or VGTs, plus even more gaming coming in the future.
The state's gaming operators are busy working on opening mini casinos, which will give the state even more revenues once the facilities are up and running. Several operators have been approved for mini casinos and construction is already underway.
We will continue to stay tuned to revenue totals in 2020, watching to see if the iGaming industry continues to see an increase in earnings, particularly within the online poker sector.
Related Articles