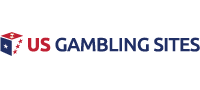 All Going Wrong for Regulated Gambling in New York
Two events occurred last week to negatively impact regulated gambling in New York. A request for tax concessions from two of the state´s commercial casinos was denied, and proposed revenues from the regulation of online poker were scratched from the state´s budget.
Despite multiple warnings that commercial casinos in upstate New York would fail to meet their ambitious revenue projections, the state´s Gaming Commission issued four licenses in 2013. Now two of those licensees – the Del Lago Resort & Casino in Seneca and the Rivers Casino & Resort in Schenectady – have reportedly been knocking on the door of Governor Andrew Cuomo asking for tax concessions.
The two casinos are reported to be in serious financial difficulty. The Del Lago Casino failed to meet its first year "worst case scenario" projected income by $40 million (the same as the Tioga Downs Casino did in its first year), while the Rivers Casino is on target to miss its projected income figure by almost $50 million. The state´s fourth casino – the $1.2 billion Resorts World Catskills – only opened in February.
The Governor´s response was a very firm no. He reminded the casinos they were private concerns and told their representatives he had no sympathy for their plight. The Governor´s denial significantly adds to the Del Lago Casino´s woes – which had its credit rating cut to "negative" by the credit agency Moody´s back in January – implying the casino would soon be unable to pay its bills.
#1 US Gambling Site For 2020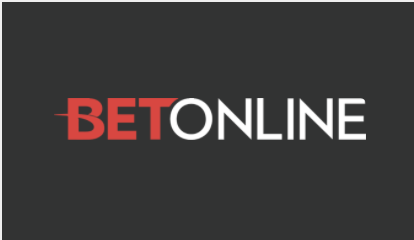 Accept Players From Every US State
Credit Card, Debit & Crypto Deposits
$3,000 New Player Welcome Bonus
Online Casino, Sportsbook & Poker
Advertisement
What´s Gone Wrong for the Commercial Casinos?
Several factors have been suggested for the failure of New York´s regulated commercial casinos to reach their revenue projections, but the most frequently-voiced one is over-saturation. As well as the four commercial casinos, tribal casinos and video lottery casinos serve New York´s gambling community, who also have the options of regulated Daily Fantasy Sports and unregulated online poker and online casinos.
What makes the situation worse is that the revenues generated by the commercial casinos have come at the expense of the smaller venues according to a report published by Moody´s in January. The report predicts the cannibalization of existing gambling venues will continue as the Resorts World Catskills casino grows in popularity. Essentially, there is only so much money to go around.
Online Poker Revenues Scratched from Budget
For the third successive year, hopes were raised for the regulation of online poker in New York when projected revenues were included in the state budget. For the third successive year, those hopes were dashed again when the projected revenues were scratched. This does not necessarily mean that online poker legislation is dead for the year, it just implies the signs are not looking favorable.
One of the biggest problems facing the regulation of online poker in New York is Gary Pretlow – the Chairman of the Assembly´s Racing, Gaming and Wagering Committee. Pretlow – who once claimed "[geolink href="https://www.usafriendlypokersites.com/pretlow-poker-not-game-skill-like-dfs/"]poker is not a game of skill like DFS[/geolink]" – finds different excuses each year to avoid pushing online poker legislation across the line. In January, Pretlow blamed "a lot of female members of the Assembly" and, over the next three months, he will undoubtedly raise fears of an over-saturated market.
The Senate´s Response? More Gambling Legislation
Meanwhile, over at the Senate, John Bonacic – the Chairman of the Senate´s Racing, Gambling and Wagering Committee – has introduced proposals to regulate sports betting, should the Supreme Court overturn the Professional and Amateur Sports Protection Act (PASPA) of 1992. The proposals were not unexpected, as the legislation that permitted commercial casinos also allowed the casinos to offer on-site sports betting facilities if/when PASPA is repealed.
What is surprising in Bonacic´s proposals is that they makes allowances for mobile sports betting – not only on commercial casino platforms but also from "outside vendors". Under the proposals, New York´s gamblers will have to create their online accounts in person, but will be able to bet online from any location within the state of New York – potentially further cannibalizing the commercial casino industry.
Is it Possible to go "More Wrong" in New York?
Bonacic´s proposals also include a section which suggests tax revenues will be between $10 million and $30 million based on a tax rate of 8.5% of the casino´s win. With an average vig of 10%, that would imply the turnover on regulated sports betting in New York would have to exceed $1.2 billion in order to reach the lower figure. There´s already only so much money to go around, and unregulated sports betting sites will be able to offer better odds than regulated sites. So where will this $1.2 billion come from? The likely outcome is it will go more wrong for regulated gambling in New York.
Related Articles