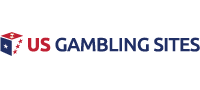 Another Big Overlay at WPN Million Dollar Sunday
Online poker players in the U.S. looking for the best value have two more chances to take advantage of huge overlays this month.
That is, of course, if the last two of five of the Winning Poker Network's Million Dollar Sundays scheduled for this coming Sunday and the week after continue on the same path as the first three, including yesterday. A total of 1,726 players entered the tournament on October 11 at a buy-in of $500 + $40, creating a prize pool of $863,000, not including the rake.
However, the prize pool is a guaranteed $1 million, so WPN kicks in the rest. That's $137,000 of overlay cash available to those who entered and have less players to knock out while taking a shot at the prize money.
After a grueling competition that lasted into the wee hours of the morning, it was 'A1phd0ggg' who came out on top to win $151K. The runner-up finisher, 'NickYunis,' was not far behind in prize money thanks to a deal reached between the final two players. 'NickYunis' took home $140K for his fine efforts.
#1 US Gambling Site For 2021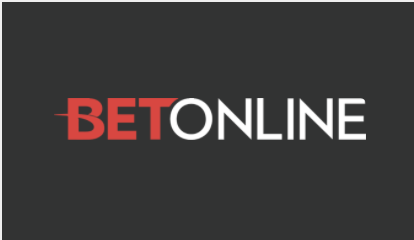 Accept Players From Every US State
Credit Card, Debit & Crypto Deposits
$3,000 New Player Welcome Bonus
Online Casino, Sportsbook & Poker
Advertisement
Let's Make a Deal
The deal-making did not go smoothly, however, when 'NickYunis' (7,195,915 chips) wanted $4K more than the logical deal numbers. 'A1phd0ggg' (leading with 10,064,085 chips) would not agree and the pair finally settled on $151K vs $140K after 'NickYunis' wanted just $234 more, minus the $20K left in the middle for the winner.
The railbirds had a field day with that miniscule extra amount of $234 agreed to, as deal-making in tournaments with such massive prizes don't usually find the difference in agreed upon totals to be in the hundreds of dollars. Typically, the difference will be several thousand dollars.
NO Deal:
Deal!:
Welp, looks like the "birthday rungood" may be a real thing. Just chopped the #WPN Million for biggest score in my 7 year career. Ty 2 all!!

— Nicolas 'Nick' Yunis (@nickyunis) 12 oktober 2015
The Best of the Rest
Rounding out the top five in yesterday's action were 'OpJeMuil' finishing in 3rd place for $73,800 who went all-in pre-flop with [card Ad Kc] against NikYunis' [card Js Jd] and lost with [card  3d 5c 4s 5s 8s] on the table.
'ship_it11' received $58,800 for 4th place, and 'MovesLikeDarvin' is $44,800 richer for landing in 5th place. A total of 261 players finished in the money, with the lowest prize set at $800.
The bubble boy was 'FocusPokus,' who could have used some hocus pocus to reach one slot higher and finish the day with a profit. But the day wasn't a waste for 'FocusPokus,' as the experience will likely serve him well in the future when he aims for that top guaranteed prize of $200,000 in the remaining Million Dollar Sundays on October 18 and the 25th.
Enter for Free!
Don't forget that USAFriendlyPokerSites.com runs a sub-satellite for the Million Dollar Sundays that sends 10 players to a super satellite for the event. It's an opportunity for our loyal readers and players to win a ticket to the Million Dollar Sunday for free!
Should you miss out on that freebie, Americas Cardroom and Black Chip Poker host tons of satellites leading up to the action on Million Dollar Sundays. In other words, if you can't win your way into the huge event for free, you can perhaps do so at a fraction of the $540 entry fee.
Two More, Baby!
If you sat on the rail yesterday and failed to play and take advantage of the overlay of $170,000, get ready for this Sunday and the next when the exciting action of Million Dollar Sundays will be played again. WPN skins such as the aforementioned Black Chip Poker and ACR offer an amazing first-time deposit bonus of 100% up to $1,000.
Remember, WPN is the only online poker network available to U.S. players that offers $1 million guaranteed prize pools. Yesterday's event had a different start time of 5:00 p.m. ET. The last two will kick off at the same late afternoon time as well. Will you be there?
Related Articles