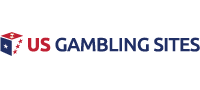 Bonacic Reintroduces Bill to Regulate Online Poker in NY
Sen. John Bonacic has reintroduced his 2015 proposals for the regulation of online poker in New York, but he may have more obstacles to overcome than before.
During the 2015/6 legislative session, the regulation of online poker in New York looked a virtual certainty. Despite [geolink href="https://www.usafriendlypokersites.com/ny-online-poker-hearing-a-mighty-disappointment/"]sparse interest[/geolink] by members of the Senate's Standing Committee on Racing, Gaming and Wagering, John Bonacic´s bill to classify certain formats of poker as predominantly games of skill was voted through the Senate by a majority of 53-5.
However, the Assembly – somewhat bewilderingly – failed to act on its own version of the bill. Assemblyman Gary Pretlow – who had introduced the lower chamber´s version – claimed the bill did not have the support to pass and, at the time, he was also otherwise engaged overseeing the passage of DFS legislation and the privatization of the New York Racing Association.
Subtle Changes to 2017 NY Online Poker Bill
There is one notable change to Senator Bonacic´s 2017 NY online poker bill that will please potential operators. Although the licensing fee ($10 million) and tax rate on Gross Gaming Revenues (15%) remain the same, the period of time that operators can write down their tax liabilities against the licensing fee has been extended from three years to five years.
#1 US Gambling Site For 2021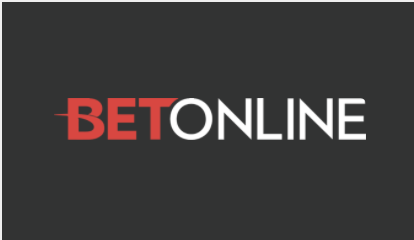 Accept Players From Every US State
Credit Card, Debit & Crypto Deposits
$3,000 New Player Welcome Bonus
Online Casino, Sportsbook & Poker
Advertisement
Concerns about inadequate player protection have also been addressed. Bonacic´s bill proposes the New York State Gaming Commission introduce safeguards to not only ensure that players´ funds are held in segregated accounts, but also that mechanisms are implemented to protect the funds from corporate insolvency, financial risk, or criminal or civil actions against the licensee.
A Better Bill, So What are the Obstacles?
Most of the obstacles are the same as last year. By limiting the legislation to online poker only, only two or three operators are going to take advantage of the opportunity to provide online poker in New York. With a smaller population than New Jersey, the taxes due for the first five years will likely be written off against $20 million or $30 million in licensing fees – in which case it will cost the state more to regulate online poker than it will receive in revenues.
A more significant obstacle to the regulation of online poker in New York – certainly in terms of passage during 2017 – emerged late last year, when groups opposed to online gambling launched a legal challenge to the DFS legislation passed last June. The groups claim that the regulation of DFS constitutes an expansion of gambling and, without a state-wide ballot to seek its approval, violates Article 1, Section 9 of the New York State Constitution.
The reason why the opposition to DFS is relevant to the proposals to regulate online poker is that the DFS legislation passed the Senate and Assembly last year after Daily Fantasy Sports was classified predominantly as a game of skill – almost the same language as is being used in the proposals to regulate online poker. Legislators will likely want to wait until the outcome of the legal challenge to DFS before pressing ahead with online poker legislation.
So, are the Prospects for Passage Slim?
The legal challenge to DFS legislation is the spanner in the works for passage during 2017. Undoubtedly there will be committee meetings, hearings and a grassroots campaign to raise support for regulation. Whether any of these efforts will amount to anything is unlikely until the DFS case is resolved. What complicates the matter is not necessarily whether DFS or online poker are predominantly skill-based, but whether the legislature has the right to decide to define gambling.
Furthermore, even if legislation is passed to regulate online poker in New York, online operators might be apprehensive about entering a market with limited opportunities that could be shut down pending the uncertain outcome of a state-wide ballot. Putting $10 million up front to show support for a market that may never materialize is a bit of a gamble – unless it is classified by the Senate and Assembly as a skill-based business decision.
Related Articles