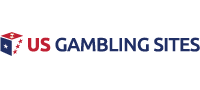 BOSS Satellites Now Live on Winning Poker Network Sites
It has been a couple of weeks since the Winning Poker Network´s Bigger Online Super Series (BOSS) was first announced and players have been waiting for the arrival of the satellite schedule in order to identify the best routes into the features events. Now the satellites are finally live on Winning Poker Network sites.
The Winning Poker Network´s BOSS is a series of twenty-six high buy-in events guaranteeing more than $3 million in prize money. The series starts this coming Sunday with a $500,000 guaranteed Kick Off Event (buy-in $540), and culminates eight days later on Sunday 15th July with the $1 million guaranteed BOSS Main Event (buy-in $2,100).
Due to the nature of the high buy-in series (buy-ins start at $109), the Network is hosting a comprehensive sub-satellite and satellite schedule to give players the opportunity to qualify for events from as little as $3.30. There is also a two-stage "On Demand" Steps program running around the clock that feeds into the BOSS Kick Off Event with the lower stage buy-in being just $22.00.
The Pick of the BOSS Satellite Routes
What players will consider the pick of the satellite routes will likely depend on their bankrolls. Small stakes players should take a look at the sub-satellites feeding into qualifying satellites guaranteeing the largest number of seats for the target event. For example, sub-satellites for the BOSS Kick Off Event (#1) have buy-ins ranging from $3.30 to $6.60 and guarantee a variable number seats into a $77.00 buy-in satellite, which itself guarantees five seats into the $540 buy-in tournament.
#1 US Gambling Site For 2020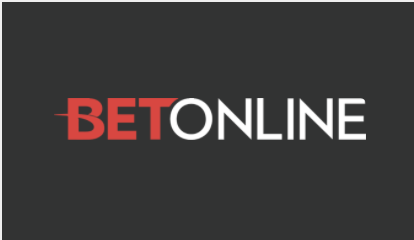 Accept Players From Every US State
Credit Card, Debit & Crypto Deposits
$3,000 New Player Welcome Bonus
Online Casino, Sportsbook & Poker
Advertisement
Players with a little more money in their bankrolls can skip the sub-satellites if they wish and head straight for the "Deadline" turbo satellites typically with buy-ins of between $55.00 and $77.00. Those with a healthier bankroll should keep their eyes on the $215.00 buy-in mega-satellites for the BOSS Main Event (Saturday 14th and Sunday 15th July), which between them guarantee thirty seats into the $2,100 buy-in tournament. Sub-satellites into the mega-satellites are also available.
The two-stage "On Demand" Steps program that feeds into the BOSS Kick Off Event should spark into life over the next couple of days. Both stages start when just seven players have registered, with the $22.00 buy-in first stage guaranteeing two seats into the $109.00 buy-in second Stage. Players who enter either stage of the On Demand Steps program also receive double points towards their position in the Network´s Sit & Crush leaderboard competition.
The Standalone BOSS Mystery has been Solved
The Bigger Online Super Series is usually the final leg of the Winning Poker Network´s flagship OSS Cub3d tournament series, so a few eyebrows were raised when the series was announced as a standalone event. The mystery was solved last week during an interview with the Winning Poker Network´s Phil Nagy on the snostnlost Twitch stream.
In the interview, the Network´s CEO acknowledged there had been a series of DDoS attacks that had negatively affected the playing experience, and he wanted to stage BOSS as a standalone event prior to a full-blown OSS Cub3d series scheduled for August. He believes sufficient measure are in place to mitigate future DDoS attacks, buts wants to make sure before hosting a much bigger series.
Now that the mystery has been solved, players can look forward to eight days of extremely high stakes tournament poker plus a $5,100 buy-in Cage event scheduled for next Wednesday 11th July. Players interested in taking part in the Cage event may also be interested in a satellite taking place this coming Sunday at 5:00pm ET. The Cage satellite has a direct buy-in of $215.00, but players can win seats in the satellite via a host of sub-satellites with buy-ins starting from just $11.00.
Related Articles