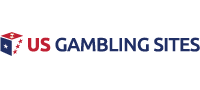 Caesars to be Hit with $20 Million Money Laundering Fine
Reuters are reporting that Caesars Entertainment has agreed to pay a $20 million fine to settle criminal and civil charges of anti-money laundering lapses.
According to an article published on the Reuters website on Saturday evening, charges were brought against Caesars Entertainment Corp. by the Department of Justice, the Treasury Department and the Nevada Gaming Control Board against the company´s activities at the Caesars Palace casino in Las Vegas.
It was alleged in the charges that the casino failed to properly police it sportsbook activity and follow the appropriate anti-money laundering procedures, consequently allowing bets to be placed by illegal betting rings. The charges follow an investigation last fall into non-compliance with the Bank Secrecy Act.
Caesars are yet to officially comment on the Reuters report, but a source within the company said that the fine formed part of a deferred prosecution agreement to satisfy criminal charges brought by the Department of Justice and civil charges brought by the Treasury Department's Financial Crimes Enforcement Network (FinCEN).
#1 US Gambling Site For 2020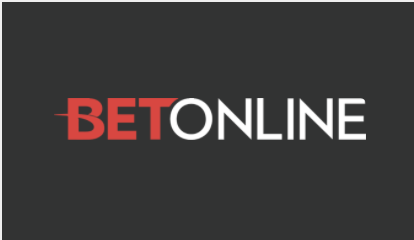 Accept Players From Every US State
Credit Card, Debit & Crypto Deposits
$3,000 New Player Welcome Bonus
Online Casino, Sportsbook & Poker
Advertisement
Another Slap on the Wrist for Caesars
News of the fine for failing to comply with anti-money laundering laws comes just two months after the interactive branch of the company was hit [geolink href="https://www.usafriendlypokersites.com/caesars-interactive-fined-for-nj-online-breaches/"]with a $15,000 fine[/geolink] by the New Jersey Division of Gaming Enforcement for allowing self-excluded gamblers to place bets at the WSOP.com online casino – the third time Caesars has fallen foul on online gambling regulations in New Jersey.
However, whereas the NJDGE got paid, the three "beneficiaries" from this latest lapse are unlikely to see their money for years, and are then only likely to receive a fraction of the $20 million. This is because Caesars Palace is a subsidiary of Caesars Entertainment Operating Co, which is currently trying to push through Chapter 11 Bankruptcy proceedings.
The $20 million fine will be considered an unsecured debt, and added to the money owed to all the company´s other "unsecured creditors". When the bankrupt Trump Taj Mahal in Atlantic City was issued with a $10 million fine earlier this year for similar anti-money laundering failings, it was estimated that the Justice Department would not see any more than $50,000. Consequently it is unlikely that more than $100,000 will be collected from Caesars for their latest breach of the rules.
Caesars´ Troubles Nothing Compared to Las Vegas Sands
Inasmuch as Caesars will take the headlines this week for their breach of anti-money laundering laws, the vultures are circling for Sheldon Adelson´s Las Vegas Sands Corporation. Already battered with multiple fines for allowing underage gambling in its Las Vegas and Pennsylvania casinos, and fines for breaches of money laundering laws, the "wrongful termination" case in which the LV Sands is accused of breaches of the Foreign Corrupt Practices Act resumes next week.
In addition to this headache for Sheldon Adelson, a video is doing the rounds on social media exposing underage gambling, underage drinking and prostitution at the Palazzo and Venetian casinos. The video shows two nineteen year olds illegally gambling and drinking at the venues, and the presenter of the video picking up a prostitute at the Venetian. The full twenty-five minute video can be viewed on www.thetimjamesshow.com, or you can watch a nine minute teaser below.
https://www.youtube.com/embed/YRq_TgQloPI
Related Articles