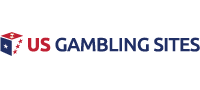 GGPoker Signs Poker Pro Daniel Negreanu as Ambassador
In the poker industry, it is not uncommon for a professional player to be signed as an ambassador for an online poker brand. Just last week, well-known poker pro Daniel Negreanu was announced as the newest ambassador for the GGNetwork's online poker skin GGPoker. The signing is being considered a big deal as the brand may be considering offering services in the United States.
Unknown in US
The GGNetwork is a relatively unknown brand in the United States. The company began with services in China as well as neighboring markets. By 2016, the company started promoting gaming in Europe with their Natural8 brand. They launched GGPoker in 2017, which became the company's first skin licensed by the UK Gambling Commission that offered services exclusively in English.
Since launching GGPoker, the brand has continued to grow at a rapid rate. Interestingly enough, the brand is now the second largest international operator, falling under the popular PokerStars brand.
Negreanu Partnership
So now that GGPoker has signed with Negreanu, does this mean the brand is considering an expansion into the US market? As the nation begins to grow when it comes to online poker, this is a serious consideration for the company. Negreanu, also known as Kid Poker, was asked on Twitter if his new partner is US friendly. He said 'not currently but hopeful for a license at some point'.
#1 US Gambling Site For 2021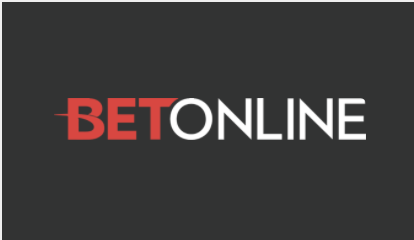 Accept Players From Every US State
Credit Card, Debit & Crypto Deposits
$3,000 New Player Welcome Bonus
Online Casino, Sportsbook & Poker
Advertisement
Negreanu will certainly help the brand to gain visibility as he is a well-known poker player. For a brand to be successful, they must have brand recognition. In the US, GGPoker is an unknown. However, Negreanu is a well-known name in the poker industry. He will certainly help to bring validity to the brand in the US, even though the company is a top operator on an international level.
Parting Ways with PokerStars
It should be noted that Negreanu just finished a long stint as the face of PokerStars. For twelve years, Negreanu was the face of the brand, stepping down earlier this year. Players of course come and go via poker brands, but Negreanu was a constant presence with the most recognized poker operator in the world.
Before the infamous Black Friday, poker sites were constantly signing poker pros left and right, to represent their brand online as well as in live events. Full Tilt, PokerStars, partypoker, 888 and other brands all had several big names associated with their brands to pull in players.
For the past few years, it seems the ambassadorships have been few and far between. For PokerStars, the brand seems to have let go of their former belief that big-name pros have a strong marketing value. Along with Negreanu leaving, Igor Kurganov and Liv Boeree left the brand just a few weeks ago.
If GGPoker is to try and enter the US online poker market, it would most likely be in Pennsylvania. The market in New Jersey is already crowded and there would be little potential for the brand to gain solid footing. We shall stay tuned to see if the poker room announces any movement in the US, but for now, we can watch as Negreanu begins a new chapter in his poker career as an ambassador of the GGPoker brand.
Related Articles