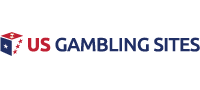 Go from Zero to Hero with WPN´s On Demand Poker Freerolls
The Winning Poker Network is giving players the opportunity to go "from zero to hero" with its On Demand poker freerolls leaderboard competition.
Several top professional poker players – Tom Dwan and Annette Obrestad among them – claim to have started their careers by cashing in online poker freerolls and spinning up their winnings into six-figure bankrolls. Many more players certainly started their professional careers at freeroll level to learn more about playing online poker and develop their skills.
Even if you have no desire to become a professional player, playing in poker freerolls is a good place to gain experience and possibly win a little cash. Although not entirely representative of real money poker tournaments (as you cannot lose anything), freeroll tournaments can provide you with a good education and set you on the path to more valuable events in the future.
The Best Place to Play Online Poker Freerolls
The debate over the best place to play online poker freerolls has been ongoing since the start of online poker. Is it better to play in a tournament with tens of thousands of hopefuls competing for a prize pool of $100 (of which you might only win $0.10 after four hours of play), or better to play in smaller fields with a lesser prize pool that you have more chance of winning a share of?
#1 US Gambling Site For 2020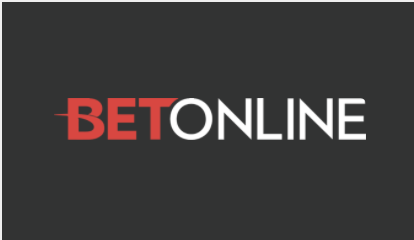 Accept Players From Every US State
Credit Card, Debit & Crypto Deposits
$3,000 New Player Welcome Bonus
Online Casino, Sportsbook & Poker
Advertisement
A recent trend in freeroll tournaments has been the introduction of re-buys and add-ons. These not only give players with funds in their accounts a better chance of winning a share of the prize pool, but they also encourage players with funded accounts to play more recklessly – as they have a re-buy "safety net" if they want to re-enter the tournament after losing a flip.
Due to the advantages they have, players with funded accounts often believe sites offering re-buy and add-on freeroll tournaments are the best place to play online poker freerolls, but new players should look elsewhere. These types of freeroll tournaments are even less representative of real money poker tournaments, despite the opportunities they offer of building a giant chip stack against a whale.
The Winning Poker Network Finds a Balance
The Winning Poker Network seems to have found a balance between valuable prizes and smaller fields with its On Demand poker freerolls leaderboard competition. On Demand freerolls start once 270 players have registered and have a late registration period of three levels (thirty minutes). There are no re-buys or add-ons allowed, so there is no safety net for players who take unnecessary risks.
The On Demand freeroll tournaments only have prize pools of $10 – so the fields are relatively small – and only the top ten players each tournament win a share of the prize money. However, the top ten players also win points for a weekly leaderboard competition which awards tournament entry tickets to the Network´s "Sunday Special" and "Sit n Crush" tournaments.
These are decent prizes to win. The $215.00 buy-in Sunday Special is currently guaranteed for $150,000, while the Sit n Crush tournament (also scheduled for a Sunday) currently awards four seats in the Network´s $1,000 buy-in Cage event. Previous Sit n Crush tournaments have given away packages to the Punta Cana Poker Classic and tickets for WSOP Main Event qualifiers.
A Realistic Chance of Going from Zero to Hero
The Winning Poker Network is the best place to play poker freerolls if you want a realistic chance of going from hero to zero. Whereas on some sites you have to wait four hours or more between freeroll poker tournaments, On Demand freerolls start about every forty-five minutes during peak times at Americas Cardroom ([geolink href="https://www.usafriendlypokersites.com/americas-cardroom/"]review[/geolink]).
Although the cash you win may not amount to a lot, it is the leaderboard points that can make competing in the freeroll poker tournaments worthwhile. The points are awarded in reverse order of finishing position (10 points for first place and 1 point for tenth place), and typically you will need in excess of 40 points to qualify for a prize in the competition.
Thereafter, who knows what will happen. You could find yourself battling it out for prizes worth tens of thousands of dollars in the "Sunday Special" or be playing a NL Hold´em cash game with a stack of chips in front of you worth $1,000. The best thing about this competition is, if you don´t manage to go from zero to hero this week, you have another opportunity next week!
How to Cash Out Freeroll Winnings at the Winning Poker Network
Due to anti-money laundering and "Know Your Customer" regulations, it is no longer possible to build a bankroll from scratch at an online poker site and request a cashout (this is true at every online poker site, not just those at the Winning Poker Network). Therefore you have to go through the process of creating an account, making a deposit, validating your ID and generating a certain amount of rake before being allowed to cash out your freeroll winnings.
My advice for anybody aiming to build a bankroll from scratch at Americas Cardroom is to create an account using the Americas Cardroom bonus code "[bonuscode room="americascardroom"][/bonuscode]" during the registration process. Then, should you build up a bankroll by taking part in the On Demand poker freerolls leaderboard competition, you will be entitled to a 100% bonus on the amount you have to deposit in order to qualify for a cashout. It is like getting even more free poker money without putting in the effort!
So, will you go from zero to hero? You have a better chance of achieving it when you play at the Winning Poker Network.
Related Articles