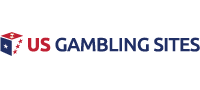 Golden Spade Poker Open 7 Gets Underway at Ignition Poker
The seventh edition of Ignition Poker´s Golden Spade Poker Open started this weekend with a rare event – an overlay in one of the opening tournaments.
This weekend saw the start of Ignition Poker´s big fall tournament series – the Golden Spade Poker Open. Over the next four weeks, the site will host 140 special events with combined prize pool guarantees in excess of $5 million. In addition, while the series is in progress, several of the site´s feature Sunday tournaments will also have their guaranteed prize pools enhanced.
The highlight of the series is the $500,000 guaranteed GSPO Main Event which will take place on Sunday November 17th. The buy-in for the Main Event has a hefty price tag of $450, but it is being supported by a comprehensive range of satellites and sub-satellites including the ever-popular "Cheap Seats" satellites which, for the Main Event, start with a buy-in of just $7.70.
Not the Most Auspicious of Starts for the Series
Usually for an Ignition Poker tournament series, the opening weekend was not as successful as the site is used to. One event was cancelled due to a technical issue, and while the majority of tournaments over the opening weekend attracted sufficient entries to cover their guaranteed prize pools, they weren´t smashing their guarantees out of the park as usually happens.
#1 US Gambling Site For 2020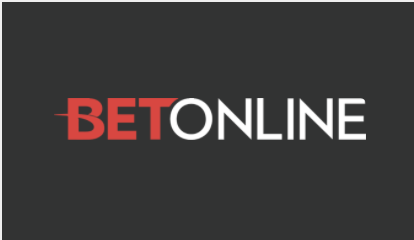 Accept Players From Every US State
Credit Card, Debit & Crypto Deposits
$3,000 New Player Welcome Bonus
Online Casino, Sportsbook & Poker
Advertisement
Then, in last night´s Turbo freezeout, the unthinkable happened – an overlay on a Sunday evening. Admittedly the overlay was not that big once tournament entries fees are taken into account, but it is extremely rare for the site to host a tournament with a guaranteed prize pool that doesn´t meet its required number of entries. For it to happen on a Sunday evening is astonishing.
Furthermore, players weren´t only finding value in the feature tournaments. Several satellites offering a guaranteed number of seats into GSPO events were also undersubscribed – giving players an easier ride towards a potentially valuable payday. Considering that this happened on a Sunday, it could be worthwhile keeping an eye out for satellites with guaranteed seats during the coming week.
Looking Ahead to This Week´s GSPO Action at Ignition Poker
As we enter the midweek action, the value of the guarantees naturally falls. So whereas Sunday´s schedule typically required 500-1,000 players to enter for the tournaments to break even, now they only require half those numbers. Nonetheless, I feel there could be some value in the week ahead – especially in the later evening events that have a freezeout structure.
With regards to the satellite schedule, I would leave the majority alone. By all means keep an eye open for undersubscribed satellites with guarantees; but, when a satellite doesn´t offer a guaranteed number of seats into the target event, the winner only wins whatever cash has been collected in entry fees if the target entry isn´t met – so it´s a bit like playing in a disappointing Sit & Go game.
The probability of overlays will likely increase again next weekend due to it being the Thanksgiving weekend and the last weekend of the month before payday, but that might be it for extracting value from the Golden Spade Poker Open. Once we get into November and the GSPO Main Event approaches, I feel the status quo will be resumed and overlays will be a thing of the past.
Consequently, if the prospect of playing in a large tournament with a potentially valuable prize pool appeals to you, visit Ignition Poker today; and, if you have never played at the site before, don´t forget the site is trialing a 125% first deposit bonus promotion if you make your first deposit using Bitcoin. Details of how easy it is to clear the first deposit bonus can be found in my Ignition Poker review.
Related Articles