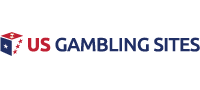 Guarantees Blown Away at Americas Cardroom Yesterday
It was an incredible day to be a tournament player at Americas Cardroom yesterday, as guaranteed prize pool after guaranteed prize pool was blown away.
Americas Cardroom is known for hosting the most valuable Sunday feature tournaments open to US poker players, and the swell of weekend visitors to the site often bumps up the value of the supporting schedule. However what happened yesterday was something quite extraordinary.
From early lunchtime until early this morning, the volume of players visiting the site blew away the guarantees and increased the prize pools to sizes not often seen outside of special tournament series. And it wasn´t just the large buy-in events that benefitted:
The lunchtime $500 guaranteed R/A tournament ($3.30 buy-in) paid out $1,287.
The $1,000 guaranteed "BIG10" event ($5.50 buy-in) shared $2,105 between 81 players.
The late-night $1,500 guaranteed freezeout tournament ($3.30 buy-in) paid out $2,766.
The $22.00 buy-in "TURBO10" event (guaranteed for $1,200) paid out $2,200.
The prize pool for the "new" $2,000 guaranteed freezeout (buy-in $11.00) was $3,620.
The Sunday Special Beats its Guarantee by Almost $50,000
At the other end of the buy-in scale, the $215.00 buy-in Sunday Special attracted 817 entries to create a prize pool of $163,400 and smash the tournament´s $115,000 guarantee by almost $50,000. Eventual winner "paracetamol500" collected $31,372.80 for his victory instead of the "guaranteed" first prize of $22,080, while 125 other players also cashed in the event and benefitted from the massive prize pool.
#1 US Gambling Site For 2020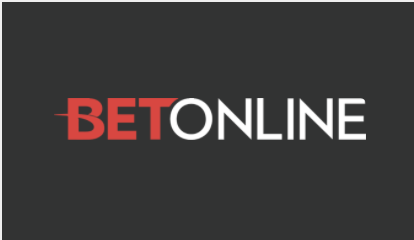 Accept Players From Every US State
Credit Card, Debit & Crypto Deposits
$3,000 New Player Welcome Bonus
Online Casino, Sportsbook & Poker
Advertisement
In yesterday´s other feature events, the $100,000 guaranteed "Warm Up" for the Sunday Special (buy-in $109.00) distributed $134,800 in prize money to 218 players, and the $50,000 guaranteed "Consolation" tournament saw 1,417 players pony up the $55.00 buy-in to create a prize pool of $70,850. To cap the night off, the $20,000 guaranteed High Rollers event (buy-in $530.00) attracted 106 players for a guarantee-busting prize pool of $53,000.
Two other notable events to blow away their guarantees were the Sit & Crush and Beast qualifiers to next Wednesday´s $1,000 Cage event. Tournament entries for both qualifiers are given away as prizes in the two weekly leaderboard competitions, but players also have the opportunity to buy into them directly for $55.00. Such is the desire to take part in the Cage that plenty of players took advantage of the direct buy-ins – the Sit & Crush qualifier paying out seven seats and $400 cash (the guarantee was for four seats), and the Beast qualifier paying out nineteen seats and $750 cash rather than the guaranteed ten seats.
Guarantees Increased for Online Super Series VIII
Even before yesterday´s guarantee-busting day, Americas Cardroom had identified an increase in the volume of traffic arriving at its tournament tables and bumped up the guarantees for its forthcoming Online Super Series VIII. The Online Super Series VIII is a seventy-six event series starting on December 7th and featuring a $1,000,000 guaranteed Million Dollar Sunday tournament.
When the schedule for the Online Super Series VIII was [geolink href="https://www.usafriendlypokersites.com/acr-announces-date-next-million-dollar-sunday/"]announced two weeks ago[/geolink], the seventy-six events in the series had combined guaranteed prize pools of $2.5 million. That total has already increased to $3 million and, with another month until the series gets under way, the guarantees could increase further still.
It is interesting to note that it was not just the big buy-in feature tournaments that blew away their guarantees yesterday. Virtually every tournament with a guaranteed prize pool could have had the guarantee increased by 30% or more, and would still have met its entry requirement. It seems like [geolink href="https://www.usafriendlypokersites.com/americas-cardroom/"]Americas Cardroom[/geolink] is the place to play if you want to take part in the most valuable online poker tournaments open for players in the US.
Related Articles