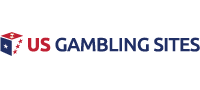 Intertops Poker´s Latest Live Event Qualifiers
Intertops periodically hosts online qualifiers awarding packages to top live poker events with sub-satellites to the qualifiers starting a just a few dollars.
With a relatively small database of players divided between the U.S. and Europe, you could be forgiven for overlooking Intertops Poker as an option if you were looking for online qualifiers to live poker events. However, from time to time the site hosts quite popular online qualifiers awarding packages to events such as the WSOP, the Aussie Millions, and the European Poker Championships.
Due to the buy-ins for these tournaments being in the range of $110, the site supports its online qualifiers with a series of satellites and sub-satellites that have buy-ins typically starting at just a few dollars. These enable players with modest bankrolls to have a go at winning a seat in the online qualifier, and possibly going on to claim a share of a substantial prize pool in the target event.
What You Can Win in an Intertops Live Event Qualifier
The reason why Intertops Poker´s online qualifiers to live events are so popular is because the prizes on offer are very generous. Considering the buy-ins for the qualifiers are usually around $110 (or less if you have won your seat via a satellite), the packages up for grabs usually consist of:
#1 US Gambling Site For 2021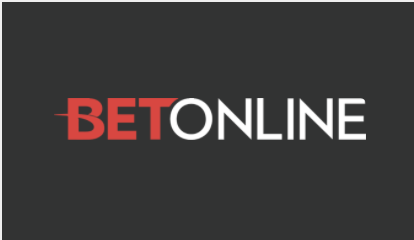 Accept Players From Every US State
Credit Card, Debit & Crypto Deposits
$3,000 New Player Welcome Bonus
Online Casino, Sportsbook & Poker
Advertisement
The buy-in for the live tournament.
Accommodation for two people.
All food and drinks included.
A contribution towards travel expenses.
A free casino chip to join the cash game action.
Players who have taken this route to qualify for live poker events have said that their experiences have been amazing and they are well looked after by Intertops' hospitality team. One player who can´t rate the experience highly enough is Akash Mazumdat; who in 2015 won a package to the TKPT Main Event in St Maarten through an online qualifier at Intertops Poker and then won the Main Event for $33,930!
The Satellites and Sub-Satellites for the Online Qualifiers
These vary in structure and buy-in according to the live event and the proximity of the satellites to the online qualifier. Therefore, sometimes the satellite schedule may consist of a two-stage steps program (usually with buy-ins of $3.30 and $11.00), sometimes there will be a hyper-turbo satellite added on the morning of the online qualifier, and sometimes there will be just straightforward low buy-in satellites.
What I have noticed is that the further away from the online qualifier the satellites are, the more chance there is of an overlay. For example, if Intertops Poker is hosting a week of straightforward satellites prior to an online qualifier, it is easier to win a seat in the online qualifier at the start of the week – when fewer players enter – than it is on the day before the online qualifier.
The Latest Live Event Qualifier at Intertops Poker
The latest live event qualifiers at Intertops Poker take place in August, and there are actually two of them – one feeding into the €500,000 guaranteed Malta Poker Festival Grand Event, and the second sending players to the WSOPC Aruba Main Event – both events scheduled to take place in November. in November.
I´ll focus on the Malta qualifiers first because the Step 1 and Step 2 satellites start next Monday July 29th. These Step satellites, along with a freeroll tournament and two "Last Chance" satellites feed into the Malta Poker Festival Satellite Final at 1:10pm ET on Sunday August 4th. The winner of the Final will be awarded a package valued at $2.500.
The Step satellites for the Aruba WSOPC Satellite Final start on Monday August 5th. There will again be a freeroll tournament and two "Last Chance" satellites on Sunday August 11th feeding into the $110 buy-in Satellite Final that gets underway at 7:05pm ET the same evening. The winner of this Final will receive a package valued at $4,500.
Previous Live Event Qualifiers at Intertops Poker
The Malta Poker Festival and WSOPC Aruba are the latest in a long series of quality live events players have been able to qualify online for at Intertops Poker. If you have previously overlooked Intertops Poker as an option for online qualifiers to live poker events, here are some of the trips you may have missed out on:
Other benefits of playing at Intertops Poker include the site´s generous first deposit bonus (200% up to $1,000 when you use the Intertops Poker bonus code "[bonuscode room="intertopspoker"][/bonuscode]"), an excellent mobile platform that you can also use to access the Intertops sports book and casino games, and one of the best player reward programs that still uses the dealt rake allocation method to distribute player points. Further information about these benefits and much more can be found in my review of Intertops Poker [geolink href="https://www.usafriendlypokersites.com/intertops-poker/"]here[/geolink].
Related Articles