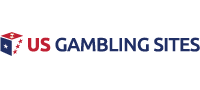 Judge Rules in Wisconsin Skill vs Luck Poker Case
The highly anticipated verdict in Steve Verrett et al vs. J B Van Hollen was returned last week, and it was not the verdict that poker players were hoping for.
The state of Wisconsin should be proud of its poker heritage. Players such as Phil Hellmuth, Joe Kuether and Tony Dunst hail from the Copper State while, prior to Black Friday in 2011, Mark "P0ker H0" Kroon was rated as one of the top online players in the world.
Instead, rather than promoting the achievements of its citizens and taking steps to regulate [geolink href="https://www.usafriendlypokersites.com/wisconsin/"]online poker in Wisconsin[/geolink], lawmakers have chosen to sit on the fence and wait for federal legislation to materialize. During this period of inertia, playing poker in Wisconsin remains illegal.
The Background to Verrett vs. Van Hollen
Mark Kroon now runs the Players Sports Bar in Madison – a bar at which weekly poker games were a regular event up until September 2011; when Kroon received a visit from the local Department of Justice, who warned him that he faced felony charges and the loss of his liquor license if the games continued.
#1 US Gambling Site For 2021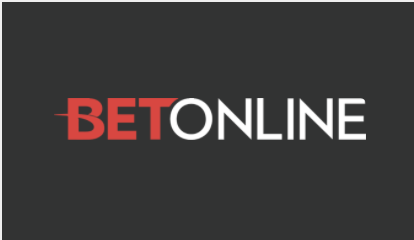 Accept Players From Every US State
Credit Card, Debit & Crypto Deposits
$3,000 New Player Welcome Bonus
Online Casino, Sportsbook & Poker
Advertisement
Kroon had no option but to cancel the poker nights, but he was understandably cheesed off about it – as were local law enforcement officers that would play in the games. Together with the PPA´s Wisconsin State Director Steve Verrett, Kroon and a few other players raised $10,000 to retain the services of a local private attorney to challenge the state´s interpretation of the law.
In August 2014, plaintiffs filed a legal action against the then Attorney General John Van Hollen, using the argument that poker was a game of skill, and should therefore not by categorized as gambling. The argument was supported by studies previously conducted by the PPA and testimony from an expert in risk analysis that showed skill beats luck in poker over the long term.
As American as Baseball and Apple Pie
The hearing into the legal challenge was heard last week at the Dane County Circuit Court by Judge Richard Neiss. Neiss agreed with the argument that long term profitability in poker is reliant on skill, but referred the plaintiffs to previous case law from fifty years ago (State vs Morrissy), in which the Supreme Court had upheld the prosecution of a bar owner that had hosted poker tournaments.
The deciding factor in State vs Morrissy is that Wisconsin defines a bet as a transaction between players when the outcome of which is dependent upon chance even though accompanied by some skill. Therefore, despite agreeing that skill predominantly overcame luck in poker, the judge ruled that the 1964 case trumped their argument.
Saying that poker is as much a part of American fabric as baseball and apple pie, Judge Neiss told the court that he was sympathetic to their case, but that he could not ignore the law. The only option for the players now is to appeal the verdict to the Wisconsin Supreme Court and hope that it is overturned – or to keep their games of poker to within the state´s tribal casinos.
Related Articles