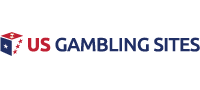 Mass DFS Paper Suggests Omnibus iGaming Solution
A white paper prepared by the Massachusetts Gaming Commission has suggested that legislation to regulate DFS should cover all forms of online gambling.
Last month we speculated that "[geolink href="https://www.usafriendlypokersites.com/massachusetts-could-be-next-to-regulate-online-gambling/"]Massachusetts Could be Next to Regulate Online Gambling[/geolink]", and that prediction seems to have taken one step closer to becoming reality with the publication of a white paper by the Massachusetts Gaming Commission (MGC).
The white paper was originally intended to focus specifically on Daily Fantasy Sports (DFS) but, as Stephen Crosby – the Chairman of the MGC – revealed last month, the Commission looked at the regulation of all online, Internet-based electronic gaming technologies.
As a result, the Commission has come up with some meaningful and realistic insight into online gambling in the Bay State which could ultimately accelerate the regulation of many forms of online gambling in Massachusetts. The Commission also suggests several options for how regulation could be achieved.
#1 US Gambling Site For 2020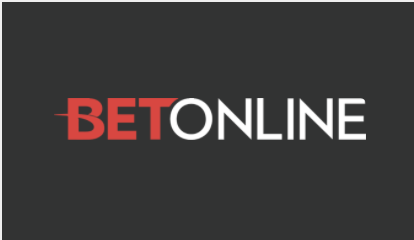 Accept Players From Every US State
Credit Card, Debit & Crypto Deposits
$3,000 New Player Welcome Bonus
Online Casino, Sportsbook & Poker
Advertisement
Current State of Massachusetts Gambling Laws
The white paper starts by examining the current state of Massachusetts gambling laws. It points out that all forms of gambling in the Bay State are illegal unless explicitly sanctioned by the state and – in Section II – expands on this discussion in relation to DFS (effectively, DFS is illegal in Massachusetts under current legislation).
Further into Section II, the white paper discusses the ability of the state to regulate DFS with particular relevance to the Professional and Amateur Sports Protection Act (PASPA). The conclusion that can be drawn from this part of the discussion is that Massachusetts would be unable to regulate DFS without breaking federal law.
The Commission suggests that a solution to this obstacle would be for online gambling legislation to be introduced that does not specifically mention DFS and let others react as they see fit. In this way, the legislation runs less chance of any outright PASPA challenge. The suggestion to circumnavigate PASPA is supported by the argument that dealing with DFS alone – and ignoring other forms on online gambling – would amount to regulatory shortsightedness.
The Omnibus Regulatory Pitch
The MGC suggests that there are three legislative "approaches" that can be taken – the "Chapter 23K Approach", the "Leave it Alone Approach" and the "Omnibus Regulatory Approach". The "Chapter 23K Approach" involves the legislature looking at each existing and each future online gambling opportunity individually. The "Leave it Alone Approach" is self-explanatory.
Consequently, the MGC puts in a strong pitch for an "Omnibus Regulatory Approach" – one that would create ground rules for all forms of Internet gambling and create one regulatory body to oversee the implementation of these ground rules. The MGC claims that an Internet regulatory body with a broad mandate would be highly desirable.
The white paper ends with a call to action for the Massachusetts legislature – arguing that, due to the state´s piecemeal legislation, quick action should be taken for the benefit of players and operators. The MGC notes that the citizens of Massachusetts would also benefit from quick action due to the revenues that would be raised through licensing and taxation.
Regulation would be Good News for Online Poker Players
If the suggestions of the MGC are implemented, and an omnibus bill is passed that leads to regulated online poker in Massachusetts, it would be good news for online poker players. Currently, a strict interpretation of the [geolink href="https://www.usafriendlypokersites.com/massachusetts/"]poker laws in Massachusetts[/geolink] prohibits online poker in Massachusetts – although plenty of sites are still comfortable accepting players from the Bay State.
An omnibus bill could also be the way forward for other states looking into the regulation of online gambling. It would certainly be of interest to lawmakers in Florida, Illinois, Indiana, New York and Pennsylvania – all of whom are struggling with some form of DFS legislation – but sadly not in California, where tribal interests are once again obstructing any forward movement towards the regulation of online gambling.
Related Articles