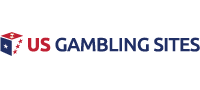 Michigan City Votes for Sanctions Against Illegal Gambling
While the state of Michigan has been making progress toward the legalization of online poker and gambling, the state's capital city of Lansing aims to penalize illegal gambling locally. A 7-1 vote by the Lansing City Council places misdemeanor offenses on certain gambling activities.
Under the ordinance, violators can be slapped with fines as high as $500 and 90 days behind bars. However, the statute exempts any gambling that has been legalized under state law.
The exemptions would include the Michigan Lottery, as well as fundraising efforts by non-profits that have attained proper licensing to promote and operate various gambling games such as bingo.
Convicted and sentenced
Lawmakers in Lansing were apparently spurred into action by a recent case of illegal gambling that saw five women convicted for operating a casino from a storefront in the Logan Square shopping district. The state shut down the illicit operation that resulted in the handful of women receiving jail time, with seven months being the largest sentence handed down by the judge.
#1 US Gambling Site For 2020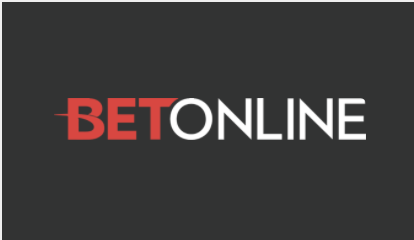 Accept Players From Every US State
Credit Card, Debit & Crypto Deposits
$3,000 New Player Welcome Bonus
Online Casino, Sportsbook & Poker
Advertisement
The shut down and punishment was applauded by Third Ward Council Member Adam Hussain, who represents the southwest region of the city that housed the underground casino. Said Hussain to the Lansing State Journal:
These gambling operations are disproportionately affecting our impoverished neighborhoods. It's the people who have the least to lose who are losing the most.
Another factor that prompted Lansing legislators to propose a new law against gambling on the local level was that Michigan has only two investigators assigned to combat illegal gambling.
Absence from Meetings Delays Ordinance
The new ordinance, which failed to pass last month under a 4-1 vote that required five "ayes" but was stymied by the absence of three key council members, also permits Lansing to initiate civil proceedings versus any gambling establishment deemed to be a nuisance to the public.
The new statute apparently includes gambling of an online nature by defining gambling as any game played for money or something of value, using equipment including dice, cards, computers or slot machines.
The only "nay" vote was made by Fourth Ward Council Member Brian Jackson, who was quite vocal in his opposition to the ordinance. Jackson felt that the language within the statute was overly broad, which may result in harmless activities such as poker home games being raided by overzealous law enforcement personnel.
It was suggested that perhaps an amendment to the ordinance be included, providing clarification that the new law was not put in place to punish low stakes poker home games among friends and relatives.
Michigan the Next State to Regulate?
Lansing may be taking a swing against online gambling, but that won't affect the Lawful Internet Gaming Act that Michigan State Representative Brandt Iden was able to push through the House of Representatives by a 68-40 vote in June 2018. The next step is for the Senate to vote on the measure, which may happen within the next few months.
Iden has expressed confidence, and so has the Poker Alliance, that Michigan lawmakers will seriously consider his bill to expand gambling to include online wagering as a means to compliment brick and mortar casinos, especially in light of the repeal of PASPA a few months ago that allows states to offer sports betting.
Keep in mind that Lansing's new ordinance applies only to gambling outside of that made legal on the state level.
Related Articles