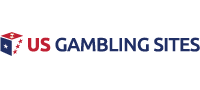 Momentum Lost for Regulated Online Gambling in Michigan
The brakes were applied to the ambitious drive to regulate online gambling in Michigan this year during a hearing of the Senate Regulatory Reform Committee.
Depending on your level of patience, yesterday´s Senate Regulatory Reform Committee hearing to discuss Senator Mike Kowall´s "[geolink href="https://www.usafriendlypokersites.com/wednesday-hearing-michigan-online-gambling-bill/"]Lawful Internet Gaming Act[/geolink]" was either a great first step or an opportunity lost.
Many industry observers were surprised at the speed at which the hearing had been scheduled so soon after the introduction of the bill, and some had hopes that this was a positive sign for the passage of legislation in 2016.
However, after yesterday´s hearing, the general consensus of opinion is that the Great Lakes state is just another jurisdiction that might – one day – get around to regulating online gambling along with Pennsylvania, New York and California.
#1 US Gambling Site For 2020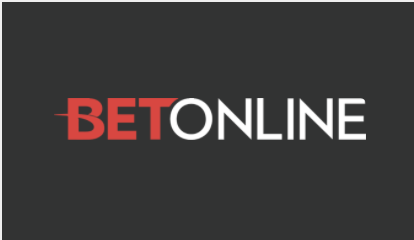 Accept Players From Every US State
Credit Card, Debit & Crypto Deposits
$3,000 New Player Welcome Bonus
Online Casino, Sportsbook & Poker
Advertisement
Lack of Enthusiasm Shown by Committee Members
Only five of the nine committee members managed to attend the quickly-scheduled hearing, and few of them had much to say. Senator Kowall set the tone for the meeting by introducing the topic of consumer protection and then claimed that the passage of his bill would create 22,000 jobs (really?).
John Pappas from the Poker Players Alliance was next to speak with effectively a repeat of the same speech he has delivered in every committee hearing since the dawn of time – including the obligatory and [geolink href="https://www.usafriendlypokersites.com/pappas-response-sacbee-op-ed-full-holes/"]misguided mention of Lock Poker[/geolink].
None of the committee members had any questions to ask the PPA´s Chief Executive after his brief demonstration of how easy it is to log into unregulated poker sites, and there were no questions for Pappas at the end of his speech – probably because they have heard it all before.
Amaya Trio Fail to Add Any Life to Proceedings
The next three witnesses to testify before the committee were all representatives of Amaya Gaming. Jeanne David (responsible gaming), Steven Winter (compliance), and Matthew Robins (anti-money laundering) all gave adequate presentations on their particular areas of knowledge.
Between them the Amaya trio prompted just one question from the committee – Senator Joe Hulme asking a question about access to gambling sites from prohibited jurisdictions that had already been answered during Steven Winter´s geo-location presentation.
Members of the press in attendance described the three testimonies as "great but boring" and "dry but detailed". Reporting for USPoker.com, Steve Ruddock commented it appeared that the bill´s sponsors had told Amaya of potential concerns and the company just provided the info the committee requested.
Murley Warns of Potential iGaming Objections
The application of the brakes came during the testimony of the Deputy Director of Michigan´s Gaming Control Board – David Murley. Murley told the committee members that the Gaming Control Board was capable of regulating online gambling and that Governor Rick Snyder does not yet have an official position on the proposals.
However, Murley warned that the proposal to permit access to online gambling sites in Michigan from players in other regulated jurisdictions "raises significant legal and policy questions", and that the expansion of gambling would have to be approved by voters in order to be in compliance with the state constitution.
Murley also raised concerns about Section 6(4)(b) of SB 889, which requires that Indian tribes who want to apply for an online gambling license waive their sovereign immunity. Murley warned that this stipulation could be seen as violating existing gaming compacts and result in the withholding of payments to the state.
Pollock Believes Online Drives Brick-and-Mortar Traffic
The final witness to testify before the Senate Regulatory Reform Committee was Spectrum Gaming´s Michael Pollack. Pollack gave a fairly similar presentation to the one at last year´s hearing "[geolink href="https://www.usafriendlypokersites.com/ny-online-poker-hearing-a-mighty-disappointment/"]To Discuss the Future of Online poker in New York State[/geolink]" in which he claimed that the regulation of online gambling drives traffic to brick-and-mortar casinos.
Michigan´s commercial casinos have expressed a neutral position on the regulation of online gambling, but Pollack argued that they could be left out of the online market if the bill´s current limit of eight online licenses was applied. Senator Kowall commented that the figure of eight licenses was one that had been picked at random, but it was a "good place to start".
The hearing concluded with no vote being taken by the committee members and with no indication of what may now happen in respect of the proposals. The PPA subsequently tweeted that the hearing was a great first step, but many observers will feel that the opportunity was there to maintain the momentum for regulated online gambling in Michigan, and the opportunity was lost.
Related Articles