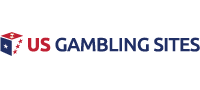 More Bad News for Regulated Online Poker in New York
The prospects for regulated online poker took a blow this week due to comments a constitutional amendment would be required to approve mobile sports betting.
You don´t need to be much of a clairvoyant to be pessimistic about the prospects for regulated online poker in New York this year. Senator Joseph Addabbo´s bill was already in trouble when it was introduced into the Senate [geolink href="https://www.usafriendlypokersites.com/a-new-year-a-new-ny-online-poker-bill/"]three weeks ago[/geolink] because of its bad actor clause and due to its purpose of circumnavigating the state constitution by reclassifying poker as a game of skill.
Without the support of PokerStars and affiliates who "knowingly facilitated" services relating to unregulated gambling, a ring-fenced market in New York is unlikely to succeed. Furthermore, there were fears an expansion of gambling will cannibalize revenues from New York´s [geolink href="https://www.usafriendlypokersites.com/poor-casino-revenues-threaten-online-poker-new-york/"]underperforming commercial casinos[/geolink], and then – last October – the [geolink href="https://www.usafriendlypokersites.com/dfs-verdict-will-further-delay-regulated-online-poker-in-new-york/"]State Supreme Court ruled[/geolink] the legislature had no authority to reclassify Daily Fantasy Sports as a game of skill in order to regulate it.
Subsequent Omens are Far from Friendly
Since the introduction of the bill, more obstacles have emerged out of the gloom. The DOJ´s [geolink href="https://www.usafriendlypokersites.com/fallout-from-doj-revised-wire-act-opinion-continues/"]revised Wire Act opinion[/geolink] shut the door on any prospects of shared liquidity with other states that have regulated online poker and cast doubts over the legality of any online gambling. It also raised concerns that payment processors may take a step back from the online gambling market.
#1 US Gambling Site For 2020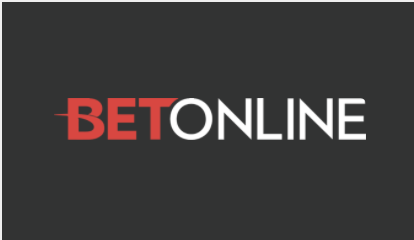 Accept Players From Every US State
Credit Card, Debit & Crypto Deposits
$3,000 New Player Welcome Bonus
Online Casino, Sportsbook & Poker
Advertisement
Then, only last week, a bill proposing a study of [geolink href="https://www.usafriendlypokersites.com/study-proposed-to-assess-problem-gambling-in-new-york/"]problem gambling in New York[/geolink] passed its first committee stage. If the bill finds support in the legislature, it could delay any future expansion of gambling in the Empire State until results of the study are known. Although this would not affect the roll-out of regulated sports betting, it is a bad omen for any further expansion of gambling in New York.
Proposed Sports Betting Regulations Omit Mobile Gambling
The state has a mandate to legalize and regulate sports betting due to a measure passed in the 2013 ballot and, earlier this week, the New York State Gaming Commission met to discuss the regulations that will be applied to regulated sports betting. Once agreed, the state´s four commercial casinos and seven tribal casinos will be authorized to run sports betting operations.
However, under the New York Casino Gambling Amendment that gave the green light to regulated sports betting, the law only allows for sports wagers from people who are physically present at a casino. There was no mention of trying to circumnavigate this condition (as was proposed in Michigan) by stating Internet betting was permissible if the gaming servers were located in the casino; although it is possible legislators will come under pressure from operators to find a way around the condition.
Mobile Betting May Require a Constitutional Amendment
The latest blow to the prospects for regulated online poker in New York came following the Commission´s meeting, when a spokesperson from the Office of New York Governor Andrew Cuomo reportedly said it was believed the state constitution´s language on gambling prohibits anything but in-person wagers at authorized venues.
According to the Rochester Chronicle, the process for changing the constitution to allow mobile sports betting – and, by association, online poker – requires two legislative votes and a public referendum. Consequently, the earliest a constitutional amendment could take effect is 2021 – bad news for sports bettors, but even worse for online poker players considering all the other obstacles Senator Addabbo´s bill has to overcome before regulated online poker in New York becomes a reality.
Related Articles