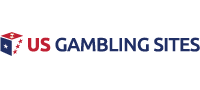 New Jersey State Officials Request Delay on Casino Closures
New Jersey officials have asked the Casino Control Commission to step in and delay the scheduled closings of two Atlantic City casinos.
Concerned about the thousands of casino workers headed to the unemployment line when [geolink href="https://www.usafriendlypokersites.com/betfair-losing-new-jersey-partner/"]Trump Plaza[/geolink] and [geolink href="https://www.usafriendlypokersites.com/showboat-casino-new-jersey-set-close/"]Showboat shut their doors[/geolink] before autumn arrives, a trio of lawmakers led by State Sen. Jim Whelan would like the commission to delay the closures for up to four months. Assemblymen Vince Mazzeo and Chris Brown joined Whelan in the request, penning a letter to commission chairman Matthew Levinson.
In addition to to the casino employees keeping their jobs for a longer length of time, a delay would also be beneficial in allowing prospective buyers of the casinos to have more time in which to analyze the balance sheets of the soon-to-be shuttered gaming establishments. Those balance sheets reveal that Atlantic City gaming revenue has collectively tumbled each year since 2006.
The Showboat, a Caesars Entertainment property, is set to close Aug. 31. Just two weeks later on Sept. 16, the Trump Plaza will follow suit. Following the scheduled closures, Caesars will still operate Harrah's, Bally's and Caesars Atlantic City in New Jersey, while Trump Entertainment will also continue to welcome gamblers to the Trump Taj Mahal.
#1 US Gambling Site For 2020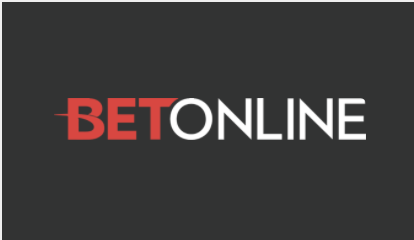 Accept Players From Every US State
Credit Card, Debit & Crypto Deposits
$3,000 New Player Welcome Bonus
Online Casino, Sportsbook & Poker
Advertisement
Those are the only two companies within the state who own more than one casino. Caesars dominance of the market has led to talk of proposing legislation that would allow one company within the state to operate a maximum of only two casinos. It is seen as negative for the health of New Jersey's gaming industry when reliant on one company for such a large share of the market.
Whelan and his colleagues requested the reprieve to last four months, but would settle for a two-month delay at this point. The senator told the Press of Atlantic City that the longer the delay, the better.
Levinson stated that the request is currently under review and that he his sympathetic toward the very serious concerns outlined by the lawmakers with regard to job losses and the effect on the state's economy. However, the commission's power is restricted by the Casino Control Act and any decisions made must be in accordance with current statutes.
Assemblyman Brown also plans to take aim at deed restrictions made by casino owners who close up shop. Caesars, in an effort to stifle competition, forbade new owners of the Atlantic Club and Claridge Casino from operating as gambling establishments upon selling those properties. Brown hopes to outlaw such restrictions by introducing a new bill in the near future.
This year began with a dozen casinos operating on the Eastern Seaboard. In just a couple of months, that number may be only eight. The Atlantic Club closed in January and the Revel Casino appears to be ready to follow the Showboat and Trump Plaza in shutting down after [geolink href="https://www.usafriendlypokersites.com/revel-casino-files-bankruptcy/"]the Revel Casino filed for bankruptcy[/geolink] a second time since 2012.
Related Articles