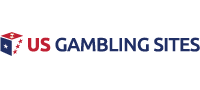 New York Online Poker Bill Introduced into State Assembly
Assemblyman Gary Pretlow´s bill is a mirror of the proposals introduced in the Senate last week with the same positives and potential pitfalls.
For the fourth year running, Assemblyman Gary Pretlow – Chairman of New York´s Assembly Committee on Racing and Wagering – has introduced proposals to legalize and regulate online poker in the Empire State. His bill (A5250) is a mirror of the bill [geolink href="https://www.usafriendlypokersites.com/bonacic-reintroduces-bill-regulate-online-poker-ny/"]introduced into the Senate last week[/geolink] by Senator John Bonacic, with the same fees, tax rates, and proposals for player protection.
However, both bills face major issues if they are to pass the legislature this year as their success depends on the reclassification of poker as a game of skill. Furthermore, with a population of less than 20 million, the suggestion that eleven operators might apply for licenses is extremely optimistic, while some players are not that enthusiastic about playing in a regulated market.
Reclassification of Poker Likely to be Opposed
Last year, New York passed legislation reclassifying Daily Fantasy Sports as a game of skill in order to circumnavigate the state´s constitution that prohibits an expansion of gambling without voter approval. In October, a group opposed to online gambling filed a lawsuit with the New York Supreme Court arguing that DFS constitutes gambling that falls within the express prohibition of the constitution.
#1 US Gambling Site For 2020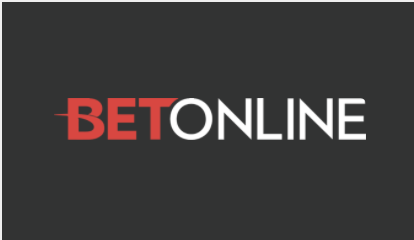 Accept Players From Every US State
Credit Card, Debit & Crypto Deposits
$3,000 New Player Welcome Bonus
Online Casino, Sportsbook & Poker
Advertisement
The State´s response to the lawsuit was that it is within the scope of the government to decide what is defined as gambling, but many legal experts disagree. The case has now developed beyond the question of whether or not Daily Fantasy Sports is a game of skill, to whether the government has the right to pick and choose what constitutes gambling without amending the constitution.
The two bills proposing to legalize and regulate online poker in New York use the same skill-based argument as was used in the DFS legislation, so will likely face the same opposition. This might discourage some lawmakers from racing to pass the bills. It might also discourage some online operators from ponying up $10 million for a license prior to voter approval of the proposals at the polls.
Are the Financial Benefits to the State Worthwhile?
Despite having a population three times the size of New Jersey, it is likely that no more than three or four operators will apply for an online poker license in New York. As the proposals only allow for online poker and not online casinos, the revenues are simply not there for the market to support any more operators. The ring-fenced markets of Spain, France and Italy are proof of this.
This means that the State will likely collect $30-$40 million in license fees and – due to the clause that allows online operators to write off their tax liabilities against the license fee – practically nothing else for the next five years. Over the first five years, the state is going to have around $6 million a year to fund the New York State Gaming Commission´s oversight of regulated online poker.
Because of the volume of brick-and-mortar casinos in Atlantic City, direct comparisons with New Jersey are not entirely appropriate. However, to put the financial benefits of regulated online poker in New York into some sort of context, the annual budget for New Jersey´s Division of Gaming Enforcement is $42.5 million. It would be interesting to see a Fiscal Impact statement supporting the bill.
Do Players Even Want Regulated Online Poker in New York?
Considering that online poker in New York is already alive and well – albeit unregulated – some players have voiced the opinion that they would rather the status quo was maintained. Comments on the 2+2 poker forum would suggest players are prepared to forgo the benefits of player protection to avoid lower liquidity, smaller tournaments and fewer rewards. As one contributor from New York wrote:
We have ****ty online poker already. I´d rather play on Ignition or WPN than have Stars bring their monopoly to the US and **** everyone over like they are in the ROW market.
Players who support the regulation of online poker in New York are learning from their New Jersey neighbors that welcoming the return of licensed sites with unrealistic expectations often leads to disappointment. With a relatively small market to cater to, online operators cannot provide the same level of service and promotions that were previously available to US poker players prior to Black Friday.
More from the 2+2 poker forum:
My recent dealings with PartypokerNJ have been nothing short of unbelievable. I don´t know if the level of customer service I received could have been any lower.
Add me to the list of disappointed card players on PSNJ…..cash royal promo blows, winter series and every other toury for that matter all RB & AO.
So I played a bit on WSOPNJ and the promo felt underwhelming. Ended up getting bored and quitting after 1.5 hours.
The likely outcome is that the bills in the Assembly and Senate will sail through the committee stages and then gather dust until the court case against the regulation of Daily Fantasy Sports is resolved. Considering the time it takes for any legal process to be resolved in New York, there could be quite a lot of dust on Pretlow´s bill before we find out the destiny of regulated online poker in New York.
Related Articles