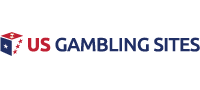 NJDGE/Kahnawake Agreement Will Not Impact Ignition Poker
An agreement between the New Jersey Division of Gaming Enforcement and the Kahnawake Gaming Commission will have no impact on players at Ignition Poker.
Last night, the news broke that an agreement had been reached between the New Jersey Division of Gaming Enforcement (NJDGE) and the Kahnawake Gaming Commission (KGC) to implement measures that would prevent online gambling sites licensed in Kahnawake providing a service to residents of the United States.
Some online poker news sites reacted to the news by reporting the agreement would impact the services provided by Ignition Poker – the site to which all Bovada´s poker players are [geolink href="https://www.usafriendlypokersites.com/bovada-pull-plug-online-poker-september/"]currently being migrated[/geolink]. However, Ignition Poker voluntarily terminated its Client Provider Authorization with the KGC at the beginning of the month and will not be affected by the agreement.
What´s All the Fuss About Anyway?
According to the press release from the New Jersey Department of Law and Public Safety, the agreement focuses around the services provided by an Isle of Man-based company, Continent 8 LLC. Continent 8 is a global managed services provider that – in 2014 – was issued a transactional waiver by NJDGE in order to provide technical services to regulated online gambling sites in New Jersey. The company also manages the Mohawk data center located in Kahnawake.
#1 US Gambling Site For 2020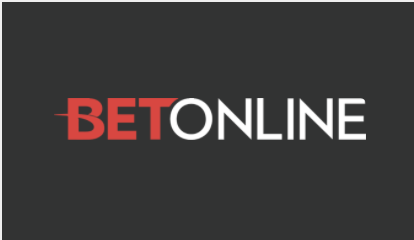 Accept Players From Every US State
Credit Card, Debit & Crypto Deposits
$3,000 New Player Welcome Bonus
Online Casino, Sportsbook & Poker
Advertisement
Last October, the New York Times published a story in which it claimed offshore, US-facing online gambling sites were using the Continent 8 managed data center to illegally provide a service to residents of states in which online gambling had been regulated. New Jersey´s regulators knew nothing about this and told the New York Times that if the company knowingly did business with an illegal gambling operator the agency would commence regulatory proceedings.
However, rather than commence regulatory proceedings against Continent 8, the NJDGE has reached an agreement with the KGC to prevent US citizens (or, at least, those without VPNs) from accessing any online gambling sites originating from the Kahnawake data center. The agreement extends an existing "Memorandum of Understanding" that was put in place last year between the two regulatory authorities before the Continent 8 news story broke in the New York Times.
So, Who is Affected by the Agreement?
Practically no one. The current list of Interactive Permit Holders on the KGC website contains a couple of dozen online casinos and the old Intertops website. None of the current USA friendly poker sites appear on the list or will be affected by the agreement between the NJDGE and KGC. Effectively, the NJDGE has left it a year too late to ensure the integrity of Internet gaming operations in New Jersey and fight against unlicensed Internet gaming traffic.
The only impact to players at Ignition Poker was known several months ago – that residents of New Jersey, Delaware and Nevada will not be able to [geolink href="https://www.usafriendlypokersites.com/ignition-poker/"]sign up for a new account at Ignition Poker[/geolink] or transfer their existing Bovada account. [isGeoAllowed room="ignitioncasinopoker"]Indeed, the service to players from Ignition Poker could soon see some significant improvements – with a new bonus structure due to be released in the near future and several improvements to the software on their way.[/isGeoAllowed]
Players who will no longer be able to access Kahnawake-hosted online casinos are advised to withdraw their bankrolls prior to September 30[isGeoAllowed room="ignitioncasino"] and reinvest them at the Ignition Casino. Ignition Casino offers a wide range of online opportunities supplied by providers such as Betsoft, Rival and Realtime Gaming. Furthermore, players making their first deposit using the Ignition Casino bonus code "REVFREE20" will be able to take advantage of an easy-to-clear 100% match bonus on first deposits up to $1,000[/isGeoAllowed].
Related Articles