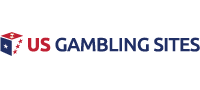 Online Gambling Efforts in PA Appearing to Lack Focus
With a month left to resolve the "local share tax" issue in Pennsylvania, efforts to include online gambling in the solution appear to lack focus.
Last September, Pennsylvania´s Supreme Court ruled the "[geolink href="https://www.usafriendlypokersites.com/casino-tax-issue-thwart-pa-igaming-regulation/"]local share tax[/geolink]" imposed on brick-and-mortar casinos was unconstitutional because it penalized lesser performing casinos. The Supreme Court gave legislators until January to come up with a remedy, and then extended the deadline until May 26 due to a lack of political will to agree on a solution.
For proponents of regulated online gambling, there is only one solution. However their efforts have been distracted by disagreements over tax rates, the possibility that casinos may be offered sweeteners to support the [geolink href="https://www.usafriendlypokersites.com/new-vgt-proposals-replace-igaming-regulation-pa/"]regulation of Video Gaming Terminals[/geolink], and the threat that AG Jeff Sessions may revisit the DoJ´s Wire Act opinion and [geolink href="https://www.usafriendlypokersites.com/latest-fears-federal-ipoker-ban-justified/"]ban online gambling federally[/geolink].
How the Tax Rate Disagreements Stack Up
Last year´s progress towards the regulation of online gambling in Pennsylvania was driven by Representative John Payne – a passionate, although sometimes misinformed, champion of the cause. Payne´s proposals almost made it through both legislative chambers in 2016 and, with hopes high for an early passage in 2017, a practically identical bill was [geolink href="https://www.usafriendlypokersites.com/new-pa-house-gambling-bill-similar-last-years-efforts/"]introduced in February[/geolink].
#1 US Gambling Site For 2020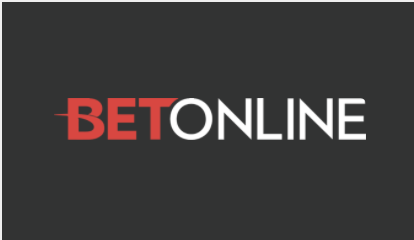 Accept Players From Every US State
Credit Card, Debit & Crypto Deposits
$3,000 New Player Welcome Bonus
Online Casino, Sportsbook & Poker
Advertisement
Pennsylvania´s Senate does not appear to be content with the projected revenues from a 14% tax rate plus 2% to resolve the local share tax issue. Senate Minority Leader Jay Costa has suggested an [geolink href="https://www.usafriendlypokersites.com/high-taxes-will-eliminate-chances-online-poker-pa/"]unworkable tax rate of 25%[/geolink] on Gaming Revenues, while State Senator Robert Tomlinson wants a 54% tax rate on online slots to prevent casinos redirecting clients to their more profitable online activities.
Casinos Also Shooting Themselves in the Foot
Prior to this year, it seemed as if eleven of the twelve brick-and-mortar casinos in Pennsylvania were on board with online gambling proposals – the Sheldon Adelson owned Bethlehem Sands being the only objector. However, with the Penn National publicly supporting VGT regulation, and the Parx opposing online gambling proposals at March´s [geolink href="https://www.usafriendlypokersites.com/pa-gambling-hearing-not-one-sided-expected/"]joint committee hearing[/geolink], the balance of power is changing.
There have also been rumblings from within the brick-and-mortar casino industry that partnerships with overseas online operators (PokerStars, 888Poker, Party Poker/GVC) will result in profits being taken out of the state. This has led to a proposal from Senate President Pro Tempore Senator Joe Scarnati that there should only be one provider of regulated online gambling in Pennsylvania – the state lottery.
Fighting Fires Detracts from Focused Approach
To complicate the issues further, Governor Wolf has said he will not accept a "zero sum" solution to the budget deficit, a bill authorizing tablet gambling in airports passed the House last week, and a stand-alone bill to fix the local share tax issue was introduced into the House earlier this week by Rep. Patrick Harkins, who hopes his proposals will be added to the airport bill and passed by the Senate.
Proponents of regulated online gambling in Pennsylvania and the PPA don´t know where to turn first. With the possibility they might lose their potential affiliate revenues, proponents of regulated online gambling are attacking every solution that does not fit their agenda. The PPA – fearful that years of effort will go unrewarded – is sending out distress signals like never seen before.
By dedicating their efforts to proving other people wrong – or, in the PPA´s case, supporting the efforts to prove other people wrong – there appears to be no focus on finding a consensus between stakeholders and legislators to reach an acceptable solution. What Pennsylvania needs is a new champion of the cause, and it needs one soon!
Related Articles