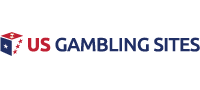 PA Gambling Hearing Not as One-Sided as Expected
Yesterday´s joint committee hearing to discuss an expansion of gambling in Pennsylvania revealed a much wider division of opinions than was expected.
Prior to yesterday afternoon´s joint committee hearing to discuss an expansion of gambling in Pennsylvania, you could have been forgiven for expecting a soft ride for proponents of regulated online gambling.
Earlier in the day, a low-tax Senate Bill mirroring that [geolink href="https://www.usafriendlypokersites.com/new-pa-house-gambling-bill-similar-last-years-efforts/"]introduced into the House last month[/geolink] had added momentum to the effort towards regulated online gambling, the guest list of speakers read like a "who´s who" of pro-online gambling advocates (with the exception of the CSIG representative), and copies of testimonies made available to the public revealed casinos were ready to shoot down legislation to regulate Video Gaming Terminals (VGTs). However, the proceedings did not go exactly to plan.
Tax Rates, Cannibalization and Ignorance Still Key Players
Two issues that prevented the passage of iGaming legislation last year – low tax rates and the fear of cannibalization – were clearly evident throughout yesterday´s hearing. Some committee members – particularly from the Senate – voiced concerns that the proposed lower tax rate on Gross Gaming Revenues from online gambling would encourage brick-and-mortar casinos to put their marketing efforts into attracting online gamblers rather than physical gamblers.
#1 US Gambling Site For 2020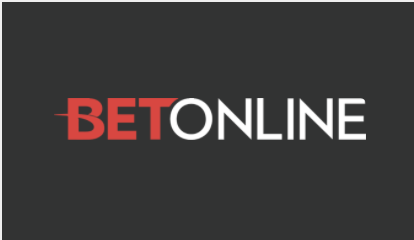 Accept Players From Every US State
Credit Card, Debit & Crypto Deposits
$3,000 New Player Welcome Bonus
Online Casino, Sportsbook & Poker
Advertisement
The committee members speculated that, by diverting gamblers from higher taxed activities to those at which the casinos would make more profit, the actual net revenues to the state would decline. Various speakers representing brick-and-mortar casinos explained that this had not been the case in New Jersey – with the representative from Caesars demonstrating how online players had helped the casino increase its turnover and tax revenues for the state.
Ironically, some of the casino representatives at the hearing used the threat of cannibalization to argue against legislation to regulate VGTs. Despite the existing proliferation of VGTs throughout the state, the casinos claim that their regulation would result in a loss of revenue and jobs. The testimony from Mount Airy casino used the state of Illinois – where VGTs are regulated – as an example, claiming that regulation had resulted in an 18% decrease in casino slot revenue. The testimony neglected to mention that tax revenues from the regulation of VGTs in Illinois in 2015 exceeded $228 million.
Did You Know You Could Gamble Online in Pennsylvania?
One of the most revealing events of the proceedings came during the testimony of the PPA´s Executive Director John Pappas. Pappas started his testimony in the usual way, insisting that regulation protects players from the likes of Lock Poker, but then gave a physical demonstration of how easy it is to log into an offshore gambling site from the heart of Pennsylvania´s legislature. According to a fellow PPA representative, the response was amazing:
Room has audible gasp when Pappas shows how easy it is to gamble online in PA right now #PAiGaming

— PokerPlayersAlliance (@ppapoker) March 7, 2017
If the "audible gasp" comment is accurate, it illustrates how ignorant lawmakers are about the current state of online gambling in Pennsylvania. Most of the speakers representing the casino industry made the point that the regulation of online gambling in Pennsylvania was not an expansion of gambling, but the regulation of an activity that is already occurring without player protection and without generating any income for the state (and income for casinos too, although that was not mentioned).
One further eyebrow-raising event during the hearing was the change of position by the Parx Casino from neutral to vehemently opposed to the regulation of online gambling. Previously, the Parx was considered to be reluctantly on-board with pro-regulation proposals – indeed, Parx Chairman Bob Green once went on record as saying online gambling was the next logical step in Pennsylvania´s gambling evolution and the Parx even has a play money online casino.
However, Parx CEO Anthony Ricci resurrected concerns about tax revenues and cannibalization – claiming (contrary to evidence presented by other casino representatives) that up to 50% of revenues from online poker would come at the expenses of brick-and-mortar casinos. Ricci also launched into the increasing cost of regulation, attacked proposals to regulate VGTs and threatened thousands of jobs would be lost unless the status quo remained.
What Next for Pennsylvania?
Despite the ride towards the regulation of online gambling being bumpier than expected, the House Gaming Oversight Committee and Senate Community, Economic and Recreational Committee plan to have a second joint committee hearing on March 20th. Whether the next hearing can regain the momentum for online gambling in Pennsylvania will likely depend on how well proponents of regulation VGTs put their cases forward – if they are invited to speak next time.
Related Articles