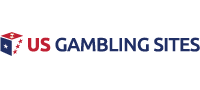 PA House Passes Massive Gambling Expansion Bill
A comprehensive and contentious bill to reshape regulated gambling in Pennsylvania narrowly passed in the House last night and now moves onto the Senate.
Last night, Pennsylvania´s House of Representatives passed a revenue-raising gambling expansion bill intended to help fill a void in the state budget. Although there was considerable opposition to the bill (it passed by a majority of 102-89), Representatives were told they only had until June 30th to find a resolution to the budget issue or the only alternative would be an increase in personal income taxes.
The bill – H 571 – has already been nicknamed the Christmas Tree Bill because its 650 pages include proposals to please practically segment of the gambling industry – except certain Scrooges within brick-and-mortar casinos. However, its passage through the House does not mean all the proposals – if any – will be enacted, as there are multiple issues the Senate will not be happy with.
Video Gaming Terminals the Biggest Stumbling Block
One of the most contentious proposals in the bill concerns the regulation of Video Gaming Terminals (VGTs). It has been estimated that up to 40,000 VGTs are already in operation throughout the state, and a campaign has been running since the [geolink href="https://www.usafriendlypokersites.com/another-potential-spanner-works-pa-igaming/"]beginning of the year[/geolink] to regulate VGTs in licensed premises in order to protect customers and generate up to $300 million a year in tax revenue.
#1 US Gambling Site For 2020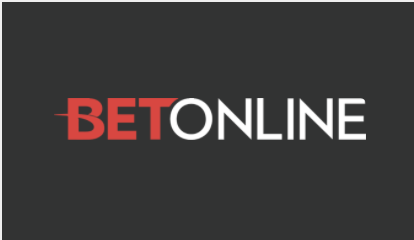 Accept Players From Every US State
Credit Card, Debit & Crypto Deposits
$3,000 New Player Welcome Bonus
Online Casino, Sportsbook & Poker
Advertisement
Under the new gambling expansion proposals, any establishment with a liquor license would be able to apply for a VGT license. Games could be offered to players aged 21 or over during licensing hours. The games would have a maximum stake of $5.00 and a maximum payout of $1,000. Operators would pay 37.5% tax on Gross Gaming revenues and 4% towards the local share assessment.
The regulation of VGTs in Pennsylvania would be good news for the Penn National and Rush Street Casino, who have financial interests in companies that manufacturer VGTs. But the state´s other brick-and-mortar casinos have already voiced objections to the proposals – playing the cannibalization card about an activity that already exists but will be out of their control.
If/when the bill is debated by the Senate, the casino´s objections to the regulation of VGTs may not be the only stumbling block Senators have to overcome. The Scrooges within the casino industry are also unhappy about proposals to allow the lottery to sell Instant Win games online and for the state´s five racinos to open up to twenty off-track betting parlors – each with up to 250 slot machines.
Casino Opposition Could Shoot Down iGambling Proposals
The casinos´ desire to be in control of all things gambling-related in Pennsylvania could backfire and shoot down realistic House proposals for the regulation of online gambling in Pennsylvania. Whereas the proposals that emerged from the Senate a couple of weeks ago had an unworkable tax rate of 54% on revenues from online gambling, the House has proposed a tax rate of 16% plus a further 3% towards the local share assessment.
Online gambling could work under these tax rates, but – at a tax rates of 16% + 3% – the revenues raised from the regulation of online gambling alone might be insufficient to reassure Governor Wolf, who has said he will not accept a zero sum solution to the budget deficit. Without the revenues from VGTs, online lottery games and off-track betting parlors, the Senate may be forced to increase the tax rates for online gambling to a point where no operators would be willing to enter the market.
The situation regarding regulated online gambling in Pennsylvania can best be described as fluid. Legislators will have to decide whether to bow to the wishes of brick-and-mortar casinos and doom and gloom opponents of such an extensive expansion of gambling – who are forecasting a massive increase in gambling addiction – or tough it out, and get the proposals passed in the Senate in order to resolve the budget crisis.
It should be an interesting three weeks in Harrisburg.
Related Articles