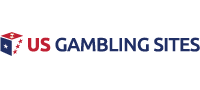 Pennsylvania iGaming Review Rescheduled for October 18
Tuesday´s cancelled review of states that have implemented legislation to regulate iGaming and Daily Fantasy Sports has been rescheduled for October 18.
Last Tuesday, Pennsylvania´s House Gaming Oversight Committee was scheduled to hold a review of states that have implemented legislation to regulate iGaming and Daily Fantasy Sports. As nothing has changed in iGaming regulation since 2013, on the surface the review was to have a look at the progress made in regulating Daily Fantasy Sports.
Many advocates of regulated online poker in Pennsylvania interpreted the timing of the proposed review as a message to members of the Senate to pull their fingers out and debate HB 2150 – the "knee-jerk" online gambling/DFS bill that was passed in the House back in July to fill a $100 million hole in the Keystone state´s budget.
The review was cancelled without explanation – prompting several industry observers to suggest that there was little hope for the regulation of online poker in Pennsylvania this year. However, according to a representative of John Payne´s office – sponsor of the original online gambling bill – the review has been rescheduled for Tuesday October 18.
#1 US Gambling Site For 2021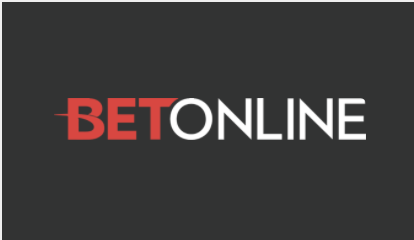 Accept Players From Every US State
Credit Card, Debit & Crypto Deposits
$3,000 New Player Welcome Bonus
Online Casino, Sportsbook & Poker
Advertisement
Cutting it Fine to Influence the Senate
If the review was originally timed to influence members of the Senate, the timing of the rescheduled committee hearing is cutting it fine to have any impact at all. The Senate will only be in regular session for four days after the rescheduled review. If any amendments are required to pass HB 2150, the bill has to be passed back to the House of Representatives for their approval.
To narrow the window further still, the Senate Community, Economic and Recreational Development Committee – the committee that has to approve the measures in HB 2150 before the bill is forwarded to the Senate – does not reconvene until October 17 and already has a full agenda of bills to consider. Significantly, the committee passed a stand-alone DFS bill on Tuesday.
Even if the bill does get heard by the Senate in the time remaining, there are several contentious issues that might prevent its passage. The tax rates have been criticized by some Senators for being too low, while others have expressed concerns about the lack of consumer protection. There is also a reluctance to vote through an expansion of gambling in election year.
What Happens if HB 2150 is Not Passed?
Should the Senate fail to hear and pass HB 2150, the bill will be scrapped and legislators will have to craft new proposals for online gambling in Pennsylvania in 2017. In respect of the $100 million hole in the state budget, there are other measures that can be implemented to fill the shortfall and therefore HB 2150 is not considered to be a "must-pass" bill.
Despite the rescheduling of the House Gaming Oversight Committee review, industry observers are still pessimistic about the prospects for regulated online gambling in Pennsylvania this year. Chris Krafcik – Gambling Compliance´s Research Director – tweeted yesterday:
Finally, industry source chatter today re: chances of #PA #iGaming expansion in 2016 was … bearish. More TK.

— Chris Krafcik (@CKrafcik) September 28, 2016
The news will be disappointing to advocates of regulated online poker, as Pennsylvania is regarded as a key state that could start a domino effect for regulation along the Eastern seaboard. However, reacting to a budget crisis with crisis legislation is not in the best interests of players and, as respected gambling journalist Mark Gruetze noted in the Pittsburg Tribune Review last year, [geolink href="https://www.usafriendlypokersites.com/pennsylvania-doing-it-right-better-than-doing-it-fast/"]doing it right is better than doing it fast[/geolink].
Related Articles