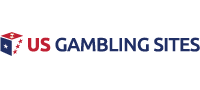 Poker in the US: What It Looks Like Today
Back in March, the world changed drastically. With the coronavirus infecting people around the world, individual countries began making decisions to shut down businesses to try and stop the spread of the deadly virus. In the US, casinos were among the first businesses to close due to the risk of infection. For months, players had no access to casino games, including poker. Today, casinos are starting to reopen but some have already closed back down, shutting poker rooms due to increased threat of the virus.
Complete Disarray
The poker gaming market is in complete disarray in the US. Some states are offering gaming options on a restricted basis while others are shutting back down after reopening. Because there is no federal response to the virus, the individual states are making decisions based on how the virus is taking shape. Covid-19 has affected millions of people in the US and the number of positive cases reported each day continues to increase.
Just this past week, casinos in Illinois reopened their gaming market and other casinos were opening in Las Vegas. On the Strip, casinos started to open back up on June 4 but not every venue was operating at once. The Aria and Mandalay Bay reopened this past week, but the Mirage and Park MGM is not open, along with Bally's, the Tropicana and a handful of other properties.
At the same time as these casinos were opening up in the nation, California officials decided to close yet again. Governor Gavin Newsom announced that some of the cardrooms in the state were shutting down for a few weeks to try and slow the spread.
#1 US Gambling Site For 2020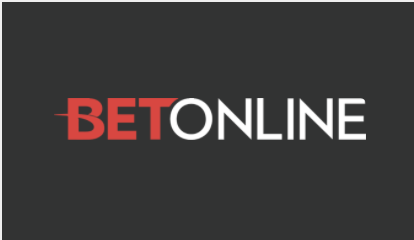 Accept Players From Every US State
Credit Card, Debit & Crypto Deposits
$3,000 New Player Welcome Bonus
Online Casino, Sportsbook & Poker
Advertisement
The governor set an order that causes indoor businesses in 19 counties to close. The Commerce Casinos and Bicycle Casino were affected. They will be closed for at least three weeks.
Just one day later, the mayor of Miami-Dade County in Florida decided to issue an order similar to the one in California. This forced casinos in Miami to close. Players in this area will not have access to gaming for quite some time.
Going back to Nevada, one casino shut down due to employees testing positive for the virus. The Avi Resort & Casino in Laughlin closed last week after a team member tested positive. A planned retesting of more than 400 employees resulted in some showing positive results. The property will remain closed through July 10. We assume that cleaning will take place to prepare the facility for reopening.
Why is Poker Affected?
The game of poker is one that has been greatly affected by Covid-19. This is because the social aspect of the game. Players are seated close together and handle chips and cards at the table. For some events, players would be moving from table to table which puts everyone at a higher risk due to spreading the virus from person to person.
Poker rooms that have reopened as the virus remains a threat have restricted to tables to 4 to 6 players and are not allowing players to move from table to table. They are also taking precautions by disinfecting the chips and cards to avoid any contamination.
In the areas were cardrooms have closed, the number of coronavirus cases are on the rise. The fact that individuals can be asymptomatic also plays a role in the closures. Individuals can easily be infected and transfer the virus to others without knowing it. This is one reason the closures have taken place. Even with temperature checks and avid cleaning, people who have the virus and do not show symptoms are a problem and can lead to others being sick and affecting others.
We will stay tuned to any updates in the weeks to come and report on what happens next. It seems clear that poker as well as casinos will be affected for quite some time in the coming months as the virus continues to stick around.
Related Articles