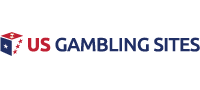 PokerStars Brings Back Popular Bounty Builder Series for NJ and PA
Online poker players love to take part in a tournament series. Especially now, that we are stuck at home due to the coronavirus. Online poker room PokerStars is known for offering the best in poker gaming and they continually add new tournament options for players to take advantage of. Back in February, the online poker room offered the Bounty Builder Series in New Jersey and Pennsylvania. Now, the poker room is bringing it back again, this time offering up more than $2 million in combined guarantees!
Fifteen-Days of Gaming
Starting on July 12, players in New Jersey and Pennsylvania will be able to take part in the Bounty Builder Series. The series will run for 15 days and see each tournament take place in the progressive knockout format. With this format, half of the buy-in will go towards the prize pool and the rest towards the player's bounty.
Like last time, the two states will offer the Bounty Builder Series in an almost identical manner. The only difference will be that Pennsylvania will offer more guaranteed prize money than New Jersey. In Pennsylvania, $1.5 million in guaranteed prize money will be on offer. The money will be spread over 70 events. The Main Event in PA will offer $150,000 in guaranteed prize money.
In New Jersey, players will be competing for $600,000. There will only be 53 events in this state. The Main Event in the Garden State will be set at $70,000 in prize money. Buy-ins in New Jersey will range from $10 to $750. In Pennsylvania, the buy-ins are a bit different, starting at $10 and going as high as $500.
#1 US Gambling Site For 2020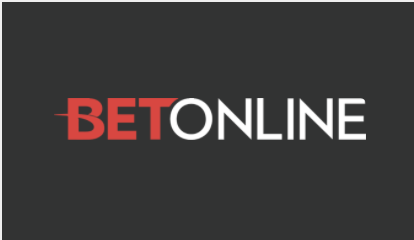 Accept Players From Every US State
Credit Card, Debit & Crypto Deposits
$3,000 New Player Welcome Bonus
Online Casino, Sportsbook & Poker
Advertisement
Champion's Belt
The series will provide the Champion's Belt in both states. There will be 18 designated events in both markets. Some events will include Super Tuesdays, Sunday Specials and Thursday Thrills. Each of the championship belt events will offer a belt similar to what you see in wrestling to the winner, on top of the prize money.
The belt is a fun way for winners in New Jersey and Pennsylvania to show off their poker skills. The belt is legit and is quite large in size.
On top of the belts, players can also compete for in a leaderboard competition. The Knockout Leaderboard will offer $16,000 in prize money spread within both markets. The players who earn the most knockouts will earn a piece of the prize pool. The first-place winner will earn $4000 in additional cash prizes.
Players want to finish at the top of the leaderboard in order to earn cash prizes. To do this, it will take participation in several events as well as taking down competitors.
The Bounty Builder Series kicks off soon so players should get ready to take part. Of course, the series is only open to players in New Jersey and Pennsylvania. Anyone located in these two states during the time frame of the series will be able to take part by simply logging in to a PokerStars account.
Related Articles