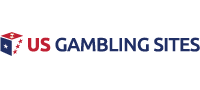 PokerStars NJ Launch Forecast for First Half of 2016
According to Amaya´s Q3 Earnings Announcement, poker players in New Jersey will have to wait a little longer before PokerStars returns to the Garden State.
Back in September, the New Jersey Division of Gaming Enforcement (NJDGE) finally decided that PokerStars was worthy of participating in New Jersey´s regulated online gaming market and issued the company with a license to offer online poker.
The news was greeted with much celebration by long-suffering online poker players in the Garden State. Traffic has dropped like a stone since the early days of regulation in New Jersey, and it was hoped that the return of PokerStars would stimulate the market.
Speculation circulated that it would be weeks rather than months before PokerStars went live. Those predictions were later revised to January 2016. Now it appears that it could be another six months before online poker players in New Jersey can once again play at the world´s largest poker site.
#1 US Gambling Site For 2020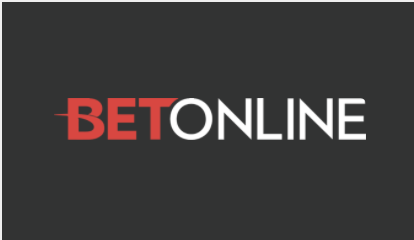 Accept Players From Every US State
Credit Card, Debit & Crypto Deposits
$3,000 New Player Welcome Bonus
Online Casino, Sportsbook & Poker
Advertisement
Technical Surprises Delay Launch
On Tuesday, David Baazov – CEO of Amaya – made an earnings call to report on the company´s performance throughout the third quarter of 2015. The call primarily focused on the reasons for some frankly disappointing financial results and some of the future product rollouts.
Similar to the previous quarter´s Earnings Announcement, the launch of PokerStars in New Jersey was barely commented on – Baazov predicting that it would occur in the first half of 2016 due to technical surprises and regulatory delays.
What surprised many listening in on the earnings call was that Baazov could not slot the launch into a quarter, but chose to go for the much general first half of 2016. It has since been assumed that the NJDGE has found something in PokerStars´ software that it does not like, and that this could delay the launch of PokerStars for longer than anticipated while it is getting fixed.
Online Poker Community Practically Silent on the News
Having waited so long for PokerStars to get its license, and having been given over-optimistic forecasts in the past, the online poker community was practically silent on the news. Neither of the dedicated New Jersey threads on 2+2 or PocketFives sprung to life with the news, while the "PokerStars Approved in New Jersey" thread on 2+2 did not receive one comment following the earnings call.
Possibly the launch of PokerStars NJ is no longer seen as the savior of online poker in New Jersey, or the Garden State´s poker community have just got fed up hearing about it. Certainly the previous consensus of opinion has been that the fortunes of New Jersey´s online poker market will not improve until compacts are formed with other states to increase liquidity – and that is not going to happen while Party/Borgata continue to oppose the move (because they have no-one to partner with).
The only online comments of significant note related to Amaya´s disappointing financial results for the quarter. There was plenty of hate for the company following the recently-announced PokerStars VIP changes (which you can read about over at PokerNewsReport) and the introduction of new products designed to appeal to alternative markets, that distract from what many believe should be the primary function of the company – online poker.
So, What of These New Products?
In the earnings calls, David Baazov revealed that the revenue from the sports betting site BetStars and the Daily Fantasy Sports site StarsDraft had been negligible for the third quarter. A "full" sports rollout (we guess that means more sports betting opportunities than there are at present) is scheduled for the second quarter of 2016, following a "full" casino rollout in the first quarter.
The beta launch of an innovative poker variant targeting the larger and growing skilled video gaming community was hinted at for the near future. Although nobody knows for sure what this may be, Lee Davy over at Calvin Ayre predicts it may be a hybrid of video gaming, poker and casino. He wrote:
It will have to be exciting, look incredible, allow skillful players to shine, but also have enough of a luck element that even an old idiot like me can win from time to time.
The more skeptical among us believe that this new hybrid game could be released soon after the launch of PokerStars in New Jersey. The timing would conveniently hide the potentially disappointing results that are widely expected once the initial euphoria of PokerStars return to the States has died down. So, six months and one week then!
Related Articles