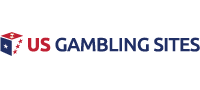 PokerStars Pennsylvania to Pay Players After Geolocation Shutdown
Last week, online poker was interrupted in New Jersey and Pennsylvania due to a suspected geolocation outage. For PokerStars, the outage took place in both states with tournaments, cash games and other betting options affected. The outage lasted for about an hour and was later confirmed as a geolocation problem. PokerStars soon came forward, stating they would provide compensation to players who were affected.
Taking Care of the Problem
Online poker rooms, like other online gambling operations, require geolocation services to function. Geolocation services will determine the location of a player. Anyone trying to take part in poker, casino or sports betting in New Jersey or Pennsylvania, along with every other state in the US that has legalized iGaming, must be located in the state's borders. If they are not, the site does not provide access to gaming.
Last week, the geolocation option was not working at PokerStars, so even though players were located in the correct state, the app did not let them have access. Players were cut from gaming, mid-event, so players online tournaments and cash games continued while players were forced to sit out due to being disconnected.
On Friday, PokerStars took to Twitter to discuss the outage and their plans to compensate players. PokerStars announced they had experienced issues with geolocation and apologized to players for the inconvenience. The issue has since been resolved and players would receive compensation by Saturday.
#1 US Gambling Site For 2021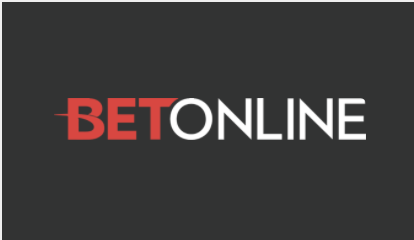 Accept Players From Every US State
Credit Card, Debit & Crypto Deposits
$3,000 New Player Welcome Bonus
Online Casino, Sportsbook & Poker
Advertisement
How much compensation was provided has yet to be revealed. Several daily tournaments were taking place at the time in Pennsylvania when the outage occurred. In New Jersey, the NJCOOP was also taking place including a $250 NLHE, a $30 NLHE and a $150 NLHE events.
GeoGuard/GeoComply Speaks Out
The provider of geolocation services in New Jersey and Pennsylvania, as well as other states is GeoGuard/GeoComply. The outage affected PokerStars as well as other companies like partypoker. In general, companies that offer iGaming in the US rely on GeoComply for the technology used to detect where players are located.
As the issue began to come out affecting several companies, the main source of geolocation services, was considered the problem. Soon after the issue came to light, US Poker spoke with Elizabeth Cronan, the VP, Government Relations of GeoGuard/GeoComplay.
Ms. Cronan said that the company had experienced an unexpected network communications error. The team responded to the error and fixed it immediately. All affected clients were alerted and were aware of the issue. Steps were then taken to resolve the problem as quickly as possible.
With the GeoGuard app, players are able to access their online gaming accounts and wager from a mobile device or browser. The software ensures that players are in the right location to access iGaming. The company behind the service were able to identify the issue, which was a problem with the communication systems in the GeoComply datacenter.
As of this week, the geolocation services are said to be back in order and online poker gaming sites will continue with events and cash gaming as normally scheduled.
Related Articles