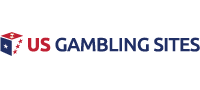 Senate Committee Rushes Through NY Online Poker Bill
Tuesday´s hearing of the Senate Racing, Gaming and Wagering Committee resulted John Bonacic´s NY online poker bill progressing to the Finance Committee stage.
Yesterday was a notable day for advocates of regulated online poker, when the Senate Racing, Gaming and Wagering Committee "unanimously voted" in favor of John Bonacic´s NY online poker bill S5302. It is the first time that any proposals to regulate online poker in New York have passed the first legislative hurdle.
However, rather than have a serious discussion on the implications of the NY online poker bill, committee members were asked if they had any questions. When none were received, Bonacic – who is also Chairman of the Senate Racing, Gaming and Wagering Committee – announced that the bill would now progress to the Senate Finance Committee.
Officially – according to the Senate committee´s website – John Bonacic´s NY online poker bill passed unanimously 9-0. However – according to interested parties who tuned in to the live stream of the hearing – the whole process took less than four minutes and the vote was not even conducted on camera.
#1 US Gambling Site For 2020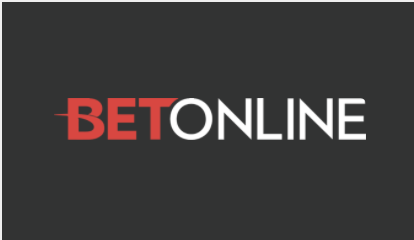 Accept Players From Every US State
Credit Card, Debit & Crypto Deposits
$3,000 New Player Welcome Bonus
Online Casino, Sportsbook & Poker
Advertisement
No Surprises in Bonacic´s Proposals
Bonacic´s proposals had been hastily resurrected from last year following a companion bill being introduced [geolink href="https://www.usafriendlypokersites.com/new-york-online-poker-bill-introduced-into-assembly/"]into the Assembly last week[/geolink] by Gary Pretlow. The addition of the NY online poker bill to the Senate committee´s agenda was only announced last Friday, but committee members will have seen the content of the bill before:
Up to ten licenses will be issued for the operation of online poker only
The licenses will be valid for ten years and the fee for each license is $10 million
Operators will be charged 15% tax on their Gross Gaming Revenues
Compacts are allowed with other states that have regulated online poker
Safeguards are to be put in place by the NY Gaming Commission to provide consumer protection
There is no longer a "bad actor" clause in the NY online poker bill
The proposals mostly mirror those introduced last week in the Assembly (A9049) and include the provision that operators will be able to write down their tax liabilities for the first thirty-six months against the licensing fee. This is a measure aimed at encouraging smaller operators into the market to increase competition between operators.
When Will There be a Serious Discussion about Online Poker in New York?
Following the Senate committee hearing, Senator Bonacic issued a statement is which he said his proposals "took a necessary step forward". He added that he anticipated having ongoing discussions with his colleagues as the legislative session moves forward. However, what Senator Bonacic considers to be a "discussion" is open to debate.
During last September´s public hearing "To Discuss the Future of Online Poker in New York State" there were times when Bonacic was the only committee member present. The hearing revealed an alarming lack of interest by his colleagues on the committee, and a worrying lack of knowledge about the industry by certain witnesses.
With a population twice the size of New Jersey and 50% larger than Pennsylvania, the opportunity exists for New York to be a groundbreaker in regulated online poker and initiate a regulatory domino effect throughout the North Eastern states. Unfortunately, yesterday´s hasty "passage" of the NY online poker bill was another opportunity missed to have a serious discussion about the implications of regulated online poker in New York and the problems that the bill may encounter during the legislative process.
Related Articles