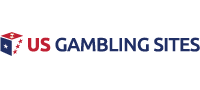 Significant Winner of Intertops Poker´s New Sunday Feature
The first winner of Intertops Poker´s new Sunday feature tournament would have been unable to play in the event if Pennsylvania had regulated online gambling.
Last night saw the first of the new $5,000 guaranteed Sunday feature tournaments at Intertops Poker. Although the first prize of $1,802.50 was not a particularly life-changing amount, it is significant that the winner of the event – Chris "Grandma Mary" Perkins – comes from Pittsburgh in Pennsylvania, where politicians last week twice [geolink href="https://www.usafriendlypokersites.com/pa-house-rejects-regulated-online-gambling-twice/"]rejected proposals to regulate online gambling[/geolink].
Had previous attempts to regulate online gambling in the Keystone State been successful, sites such as Intertops Poker would be prohibited from providing a service to Pennsylvanians. Naturally there would be alternative, regulated options for Chris to play online poker; but – as three years of regulated poker have demonstrated – those alternative, regulated options offer lower value and practically zero opportunities to qualify for overseas live poker events.
More Than a One Trick Pony
Chris has qualified for multiple live events through Intertops Poker. In 2014, he won a package to the Caribbean Poker Tour via an online satellite, Chris visited Europe for the first time in his life after winning a package to the CAPT Seefeld (Austria) via an Intertops qualifier, and was one of five Intertops players who won packages to the [geolink href="https://www.usafriendlypokersites.com/last-chance-win-tkpt-package-intertops-poker/"]TKPT St Maarten Main Event[/geolink] earlier this year.
#1 US Gambling Site For 2020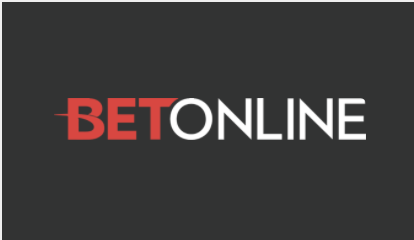 Accept Players From Every US State
Credit Card, Debit & Crypto Deposits
$3,000 New Player Welcome Bonus
Online Casino, Sportsbook & Poker
Advertisement
However, as the win in last night´s Intertops $5,000 guaranteed tournament shows, Chris can also win poker tournaments when there is not a foreign vacation on the table. Significantly for Chris, his $1,802.50 cash last night pushes his recorded online tournament winnings through the $250,000 barrier. More than $100,000 of his recorded winnings has come at Americas Cardroom (where he plays under the pseudonym of "Uraise-Icall") – another online poker site than would be prohibited from providing a service to Pennsylvanians if legislation ever passes.
Remind Us, Who Does Benefit from Regulation?
While stakeholders and politicians squabble over suitability standards ([geolink href="https://www.usafriendlypokersites.com/california-ipoker-bill-hearing-rumored-june-15/"]California[/geolink]), Video Gambling Terminals ([geolink href="https://www.usafriendlypokersites.com/pa-house-rejects-regulated-online-gambling-twice/"]Pennsylvania[/geolink]) and which Senator is sleeping with an alleged Amaya lobbyist ([geolink href="https://www.usafriendlypokersites.com/no-conflict-interest-claims-michigan-gaming-senator/"]Michigan[/geolink]), advocates for regulated poker continue to harp on about how regulation would protect players´ interests – despite none of the proposed legislation actually containing any cast-iron safeguards.
It would appear that the only beneficiaries from online poker regulation are the state, the site operators, affiliates, and (in the case of California) the horseracing industry. No player will benefit from the regulation of online poker – the only difference players will see is less liquidity at the tables, lower value in player reward programs, and fewer opportunities to win packages to overseas poker tournaments.
Meanwhile, Over at Intertops Poker … …
Meanwhile, the team at Intertops Poker will be celebrating the success of the site´s initial $5,000 guaranteed tournament – which just made its guarantee by three $50.00 entries. It is likely that the site will retain its comprehensive satellite program this coming week to see if next Sunday´s feature event manages to repeat the success of yesterday´s tournament.
This means that – if you want to emulate the victory of Chris Perkins – you can win your seat in one of the daily $5.00 buy-in turbo satellites (@ 4:30pm, 8:30pm and 10:30pm – all times EST), the Friday and Saturday Deepstack Satellites at 9:30pm, or in one of the five last-minute satellites that take place at half-hourly intervals before the $5,000 guaranteed event starts at 7:00pm next Sunday.
Incidentally, after winning his seat to the Caribbean Poker Tour in 2014, Chris commented that the level of competition at Intertops Poker is "fairly soft". He described the players as either "too nitty or too aggressive" – implying that Intertops is a good destination for a lucrative poker experience. In my [geolink href="https://www.usafriendlypokersites.com/intertops-poker/"]Intertops Poker review[/geolink], I pretty much agree with Chris´ comments; plus I elaborate on the generous first deposit bonus and exceptionally valuable rewards program – another opportunity that Chris would be excluded from if online gambling legislation is ever passed in Pennsylvania.
Related Articles