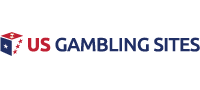 Triple Joy for Iden as Three MI Gambling Bills Clear House
Brandt Iden´s three Michigan online gambling bills cleared the House of Representatives yesterday, but it´s not certain they will survive the Governor´s veto.
It was a positive day for proponents of regulated sports betting, Daily Fantasy Sports, and Internet gambling in Michigan yesterday as all three of Brandt Iden´s MI gambling bills cleared the House of Representatives. They now move onto the Senate for further consideration; and, if passed in the Senate, will progress to the desk of Governor Gretchen Whitmer for her final approval.
However, there´s no guarantee the Governor won´t veto the bills like her predecessor did last year. Gov. Whitmer has well-chronicled concerns that regulated online gambling will cannibalize the Michigan lottery – the profits from which feed the School Aid Fund – and although Iden has built safeguards into his bills to prevent the School Aid Fund losing any funding, it´s not certain they will be accepted.
Iden Attempts to Resolve Concerns with Higher Taxes and Funding Guarantees
Several changes were made to Brandt Iden´s original Lawful Internet Gaming Act before it went to the House to be voted on. The tax rate was changed from a flat 8 percent to a sliding scale starting at 4 percent and increasing to 19 percent depending on the amount of revenue generated. Detroit´s brick and mortar casinos will still pay the same 3.5 percent premium to the city.
#1 US Gambling Site For 2020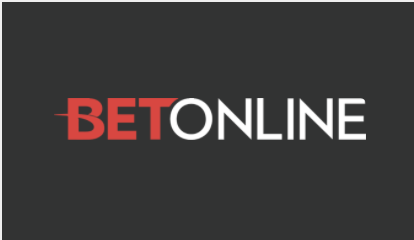 Accept Players From Every US State
Credit Card, Debit & Crypto Deposits
$3,000 New Player Welcome Bonus
Online Casino, Sportsbook & Poker
Advertisement
A funding guarantee was also introduced so that, if the funds generated by the Michigan lottery for the School Aid Fund fall below $70 million in any year, the difference will be made up from tax revenues collected from licensed operators. There has also been a funding guarantee of $183 million put in place for the City of Detroit in case regulated online gambling cannibalizes revenues from the city´s casinos.
Will Whitmer be Happy with the Changes? Probably Not
Earlier this year, the Governor´s office told Iden what he would need to include in his Lawful Internet Gambling Act in order for it to obtain the Governor´s signature. The first demand was a licensing fee of $1 million with annual renewals costing $½ million per year. Iden has taken a chance by keeping the licensing and renewal fees at $100,000 and $50,000 respectively.
The second demand was that the scaled tax rates should start at 8 percent and increase to 40 percent (plus the premium for Detroit´s brick and mortar casinos). Iden has comprised a little on this demand by stating the tax rates mentioned above will be fixed for the first three years and then increased by 2% per year for the next two years, so ultimately then will start at 8 percent, but only go up to 26 percent.
With regards to the funding guarantee, that was not in any of the Governor´s demands. However, she may want the guarantee increased if she is going to put her signature on the bill. In 2017, the Michigan lottery contributed $80 million to the School Aid Fund, so I can see the guarantee being increased to $90 or $100 in order to account for compound inflation over the next five years.
Other Issues Still to be Addressed. Will the Senate Raise Them? Probably Not
Even if Governor Whitmer agrees to the changes in the Lawful Internet Gaming Act, there are still issues to be addressed relating to the constitution and tribal compacts. Michigan´s constitution requires a ballot approving an expansion of gambling before introducing any new forms of gambling. In theory, tribal casinos could argue that the introduction of regulated sports betting, Daily Fantasy Sports and Internet gambling violates the constitution and they could stop making payments to the state.
Iden has argued that his Lawful Internet Gaming Act expands existing gambling activities rather than introduces any new forms of gambling and that, as operators´ servers will be placed in existing licensed premises, the actual act of betting takes place in tribal or commercial casinos. His arguments found favor with the House yesterday; and, as last year´s Lawful Internet Gaming Act enjoyed a much larger majority in the Senate than they did in the House, I don´t see the Senate raising these issues anyway.
For the record, voting on Brandt Iden´s three bills went like this in the House of Representatives:
The Fantasy Contests Consumer Protection Act (HB 4308) – Yeas 69 / Nays 39
The Lawful Internet Gaming Act (HB 4311) – Yeas 62 / Nays 46
The Lawful Sports Betting Act (HB 4916) – Yeas 63 / Nays 45
Related Articles