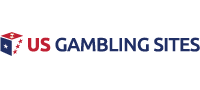 Two More $500K USA Friendly Satellites Saturday on ACR
USAFriendlyPokerSites.com is hosting two more satellites this Saturday for Americas Cardroom´s $500,000 guaranteed tournament on Sunday 1st November.
Sunday 1st November sees the penultimate "Million Dollar Sunday" of the current series, and you can qualify for the tournament for free courtesy of USAFriendlyPokerSites.com. Yet again we are hosting two free-to-enter qualifiers for Americas Cardroom´s popular sub-satellites, which enable players to qualify into the big Mega-Satellites on Saturday and Sunday.
The top ten players in each of the USA Friendly 10 Seats MDS qualifiers get to play in the 15 Seat guaranteed Super-Satellites which feed into the weekend Mega-Satellites. Finish in the top 100 players in Saturday´s Mega-Satellite, or the top 150 players in Sunday´s Mega-Satellite, and you will have qualified for the $270.00 buy-in target event for free!
#1 US Gambling Site For 2020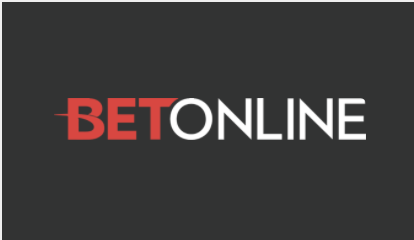 Accept Players From Every US State
Credit Card, Debit & Crypto Deposits
$3,000 New Player Welcome Bonus
Online Casino, Sportsbook & Poker
Advertisement
Where to Find the USA Friendly 10 Seats MDS Qualifiers
Both of the USA Friendly 10 Seats MDS qualifiers are scheduled for 12:00 noon (ET) on Saturday, so you could play in both qualifiers at the same time and double your chances of progressing into Sunday´s massive tournament – the winner of which is guaranteed to be taking home $100,000.
To find the USA Friendly 10 Seats MDS qualifiers, simply open the Americas Cardroom poker client and click on the "Tourney" tab. Then select "Freeroll". If you click on the heading "Tournament Name" twice (to put the tournaments into reverse alphabetical order), you will find the USA Friendly 10 Seats MDS qualifiers near the top of the list.
When you click on the "Register" button, you will be prompted to enter a password. The password for both USA Friendly 10 Seats MDS qualifiers is the same – "USAFMillion" – but please note that there is only 35 minutes of late registration for our qualifiers, so please remember to set your alarm clocks for the 12:00 noon (ET) start.
The Cage Returns to Americas Cardroom
Remember the Cage? The cash game/tournament that locks players into a four-hour battle for chips is back, but with a much reduced buy-in of $1,050 to attract a greater number of entries. The Cage is now a regular weekly feature at Americas Cardroom each Wednesday night and last night´s event attracted fifty players – of which only eighteen survived the four levels of play.
Like the Million Dollar Sunday tournament, the $1,050 buy-in is beyond the reach of most players, so Americas Cardroom is hosting a number of satellites to qualify players in at a more reasonable cost. The best of these satellites is the "Beast" $55.00 satellite, which guarantees fifteen seats into the target event and starts just one hour after the $500,000 guaranteed Million Dollar Sunday tournament.
Players who finish in the top couple of hundred places on the Beast leaderboard automatically qualify for free entry into this satellite, so it always appears to be well supported. However, in my experience, there are a lot of players who do not actually take their seats for the Beast qualifier and get blinded down as the satellite progresses. Consequently, this represents a good opportunity for players who genuinely want to play in the Cage next Wednesday night.
What Else is Happening at Americas Cardroom?
There always seems to plenty going on at Americas Cardroom, and the next big thing will be the Online Super Series V that starts on November 26th. Over the ten days of action, seventy-six tournaments are scheduled to take place, including a $1 million guaranteed Million Dollar Sunday event on Sunday 6th December.
Satellites for all the primary events in the Online Super Series V will soon be released into the tournament schedule, so keep visiting Americas Cardroom for updates on this incredible series, or come back and visit USAFriendlyPokerSites.com for the latest news about what is happening at Americas Cardroom.
[prbutton room="americascardroom"]
Related Articles