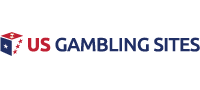 Preseason Football Betting Preview: Cincinnati Bengals at Kansas City Chiefs
Week one of the NFL preseason concludes Saturday night with the final three games, with one of those being the Cincinnati Bengals and the Kansas City Chiefs. The two teams are coming off very different 2018 seasons, one that saw KC go to the AFC Championship with a bonafide superstar at QB, and the Bengals go 6-10 and miss the playoffs yet again.
Offseason
Since this is still the first week of the preseason, let's get reacquainted with where each team sits after a long offseason.
Cincy was one of the quietest teams in free agency this year. They re-signed a lot of their own guys, including TE Tyler Eifert, TE CJ Uzomah, CB Darqueze Dennard, and LB Preston Brown. When it comes to signees from other teams, there weren't many. OL John Miller was signed from Buffalo, and CB BW Webb came over from the Giants.
The Bengals had a whopping 10 picks in this past year's NFL Draft, six of which were used on the offensive side of the ball, including first-rounder Jonah Williams. The former Alabama product unfortunately suffered a shoulder injury in the offseason that will likely wipe out his rookie campaign. The Bengals also drafted another tight end to go along with the aforementioned Eifert and Uzomah in Washington's Drew Sample. Another notable draft selection by Cincy was QB Ryan Finley from NC State, who will battle Jeff Driskel for the backup spot behind Andy Dalton.
Kansas City was a little busier than Cincy when it came to free agency this spring. The Chiefs let go of Eric Berry, and quickly swooped in and splurged on Tyrann Mathieu, signing him to a three-year deal worth $42 million. They added to the secondary again when they signed Bashaud Breeland to a one-year deal. Alex Okafor and Damien Wilson were also signed to help improve the defense. Along with Berry, the Chiefs also lost two other huge pieces on the defense. They traded away Dee Ford, and Justin Houston signed in Indianapolis.
#1 US Gambling Site For 2021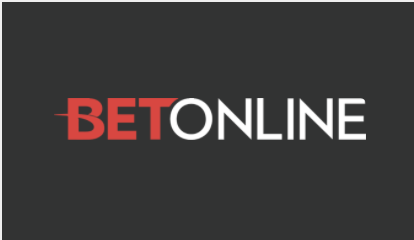 Accept Players From Every US State
Credit Card, Debit & Crypto Deposits
$3,000 New Player Welcome Bonus
Online Casino, Sportsbook & Poker
Advertisement
The Chiefs had six picks in this year's draft. Their selections were highlighted by second-round wide receiver Mecole Hardman out of Georgia.
The Game
Andy Reid has stated that Patrick Mahomes will play the first quarter of the game on Saturday. Is 100 points in the quarter out of the question? Realistically that means Mahomes will get 2-3 series in this game, and I would almost guarantee he puts points on the board. After Mahomes, Chad Henne will play the second quarter, with Kyle Shurmur and Chase Litton getting the third and fourth, respectively.
AJ Green will not play in this game for the Bengals as he is still recovering from an injury suffered early in training camp. That leaves Tyler Boyd and John Ross as the top pass catchers for the first team. Oft-injured Eifert has stayed healthy all season and will presumably suit up for this game, as will starting running back Joe Mixon.
The Pick
As is always the case in these games, it's kind of a crapshoot. But I think with Mahomes and Henne playing the first half, they can easily rack up a four-point lead and hold it through the second half. Take the Chiefs -3.5.
Related Articles