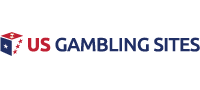 Resorts Casino Reveals Reopening Plans for Atlantic City Casino
While casinos are reopening across the United States, Atlantic City is waiting for the government to give the go-ahead to get back to work. While casinos have not been given a set reopening date, it is expected that players will be able to go play their favorite games possibly by July 4. In the meantime, operators are launching plans as to how they are preparing to reopen. Resorts Casino was the latest to reveal its plans, announcing on Friday what they plan to do once customers are allowed to visit once again.
Work Safe, Play Safe
The plan released by Resorts Casino Hotel is titled Work Safe, Play Safe. This plan was announced on Friday and details changes that guests and visitors should expect when they return to the property. New technology will be installed as part of the changes including ultraviolet lights that will disinfect high-traffic areas of the venue.
The property will also have a bipolar ionization system that will work to purify the air. Along with these technology changes, the property will also adhere to public health protocols in order to ensure the safety and well-being of everyone located on-site.
Mark Giannantonio, is the CEO and President of Resorts Casino, commented that the property is excited about being one of the safest destinations in the region when they reopen. Resorts wants the guests to be able to enjoy a warm and friendly experience, which has always been part of the company's core values.

Looking for somewhere to play online? Bet Online accepts all US players and offers a $1000 real money signup bonus for casino, sports betting and poker.
All properties have until today to turn in their individual opening plans. Regulators expect plans to be turned in on time.
Employees Are Concerned
Over the past few weeks, employees of the Atlantic City casinos have showed concern about the reopening process. The Unite Here Local 54 union has issued their own plans for reopening and want to see the casinos provide their reopening plans to the public so employees can see what their employer plans to do when they get back to work.
Employees want to wear masks and see guests wear masks as well. Temperature checks have also been requested as well as social distancing protocols. So far, the casinos that have introduced their plans, they seem to be putting in place measures that would meet the requests of employees.
According to the Attorney General's office, the New Jersey Division of Gaming Enforcement as well as the union and AtlantiCare have been working together to create a plan for operational best practices by the nine casinos in the seaside city.
We can assume that the coronavirus protocols in New Jersey will vary when compared to such plans that other states like Nevada have implemented. The area where New Jersey is located has been hard hit by the virus. Operators are tailoring their solutions to ensure that everyone is safe during the pandemic.
If the casinos in Atlantic City plan accordingly, they can hopefully see success with players returning to the game floor. Only time will tell if the casinos are back in action and if players are willing to come back and enjoy the casino games as well as other amenities on offer.
Related US Gambling Articles: