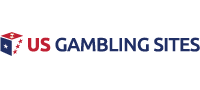 Retail Sportsbooks Must Wait To Launch In DC
Mobile sports betting is up and running in Washington, DC, going live last month. There was hope that retail sports betting would be available by the start of the 2020 NFL season, but that is no longer the case.
The DC Office of Lottery and Gaming announced that retail sports betting will not be coming to the District until the summer of 2021. The coronavirus pandemic was cited as the biggest reason for the delay in the launch.
Sportsbook operators have been unable to visit potential locations due to the virus, and there has also been an issue in getting the equipment to the District. DC is set to lose out on millions of dollars by delaying the launch by more than a year, and they are also going to be missing out on a huge boom coming.
Betting on the NFL season is the biggest moneymaker for sportsbooks, and the District will be giving up on an entire year of revenue. The NBA and NHL have also announced return-to-play plans for later this summer, and there would be plenty of action on each of these leagues.
#1 US Gambling Site For 2020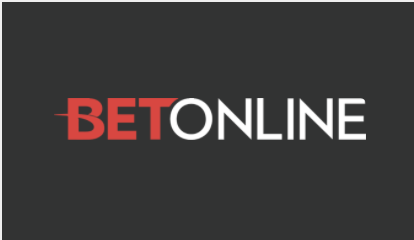 Accept Players From Every US State
Credit Card, Debit & Crypto Deposits
$3,000 New Player Welcome Bonus
Online Casino, Sportsbook & Poker
Advertisement
Who Can Offer Sports Betting
When retail sports betting finally launches in the nation's capital, there will be two different types of permits available. Class A licenses will be awarded to the major sports venues in the District, and one of these venues has already been chosen.
Monumental Sports and Entertainment's Capital One Arena will be the first venue to launch retail sports betting in Washington DC. Capital One Arena is home to the Washington Capitals in the NHL and the Washington Wizards in the NBA.
Other major sports arenas will be eligible to apply for a Class A sports betting license, and several are expected to do so. DC lawmakers structured retail sports betting laws to attract these venues.
Class B licenses are available to bars and restaurants that are within two blocks of these major arenas. At least seven businesses have already applied for a Class B license, and the applications are currently under review.
GamBetDC Off to Rough Start
GamBetDC is the online sports betting operator in Washington DC, and the platform is not off to a very strong start. There was hope that retail sports betting could take away some of the disappointment, but bettors will be stuck using the app.
GamBetDC launched at a time where there were very few live sports going on in the country, and the site did not produce much traffic. The mobile application that goes along with GamBetDC has yet to go live, which has cut down on the number of bets that have been placed.
There has been plenty of controversy surrounding sports betting in DC, and the launch of GamBetDC only created more drama. GamBetDC is charging a higher vig for their bets, and it is costing the state millions of dollars.
Vig is the amount of money that a sportsbook charges bettors for handling the bets, and GamBetDC is extremely costly. There is no competitor to GamBetDC in the District, so they can charge whatever fees they want.
One of the best examples of this was the odds listed for a recent NASCAR race that took place in Atlanta. GamBetDC only had a handful of drivers at "plus money" for this race, while most other sportsbooks offered the entire field at "plus money."
GamBetDC will have to lower the amount of vig that they charge when competitors enter the market, but that won't be happening until 2021.
Related Articles