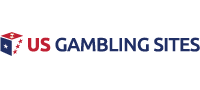 Santa Anita Park Set To Resume Races
Los Angeles County and the entire state of California has been hit extremely hard by the coronavirus pandemic. Nonessential businesses are expected to remain closed for at least a few more months to stop the spread.
Horse racing is one of the industries that has been shut down by state and local health officials, but that is set to change this week. Santa Anita Park announced on Wednesday that they had received permission from the Los Angeles County Health Department to resume races on Friday.
Santa Anita Park is owned and operated by The Stronach Group, which has race tracks throughout the country. The Stronach Group has kept a handful of their race tracks open despite facing severe pressure from state and local officials.
California Governor Gavin Newsom issued a stay at home order on March 19, essentially telling all residents of the state to shelter in place. Most businesses complied with the order, but Santa Anita Park continued to host races.

Looking for somewhere to play online? Bet Online accepts all US players and offers a $1000 real money signup bonus for casino, sports betting and poker.
The Los Angeles County Health Department finally forced the race track to close on March 27, which was set to be a day full of racing at the park. It was likely that Santa Anita would have continued to host races, but the California Horse Racing Board stepped in.
Working With Officials
The racing board told all of the horse tracks in the state that they must follow the advice of local health officials. The park is now working closely with the Los Angeles County Health Department to resume its operations.
Santa Anita recently presented health officials with a detailed plan of how they plan to reopen their facility and resume racing. Everyone working at the track will have their temperature checked every day as well as undergo a daily health screening.
Everyone that is at the park must wear face masks, and social distancing guidelines must be followed. All jockeys and track workers will be housed in what is known as the "Restricted Zone." Individuals will need to have a negative COVID-19 test before they are allowed into the area.
All of the races will take place without fans in attendance, which Santa Anita was doing for two weeks before they were shut down. It is unclear when fans will be allowed back in the park, but the races will continue to be run.
Also Opening
The Stronach Group also has another park that is set to open this week in the state of California. Golden Gate Fields recently received approval from Alameda County health officials to open this week.
Los Alamitos in Orange County was the only race track that was able to continue racing during the pandemic in the state of California. There were just seven tracks that kept operating during the entire pandemic, but that number will jump to double-digits by the end of this weekend.
More race tracks are expected to open up throughout the country by the end of the month, and all of the race tracks will run races without any fans. Health and safety precautions must be followed by all of the parks.
Santa Anita Park will have the opportunity to host its biggest event of the season now that the park is back in operation. The Santa Anita Derby is scheduled to take place on June 6, and this is considered one of the biggest prep races for the Kentucky Derby.
The Santa Anita Derby was supposed to take place in April, but it was forced to be rescheduled. The 2020 Kentucky Derby was also rescheduled and will now take place during Labor Day weekend.
Related US Gambling Articles: