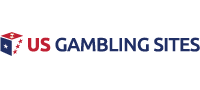 SBTech Victim of Cyber-Attack
The coronavirus has caused almost all of the major sportsbooks to lose money over the past few weeks, but a new victim has shut down SBTech and their partner sites. SBTech was the victim of an elaborate cyber-attack that will force the shut down of sites all over the world.
SBTech is based out of Malta, but it has formed partnerships with companies from all over the globe, most notably in the United States. While not confirmed, it is believed that Maze is the company behind this cyber attack of SBTech.
In the United States, two of the biggest companies that were affected by this cyber attack were the Oregon Lottery and BetAmerica Sportsbook. The attack happened at some point last Friday, but the sites were still shut down during the afternoon on Monday.
There is currently no time table for these sites to reopen, but both companies announced that they will remain shut down for at least 48 more hours.
#1 US Gambling Site For 2020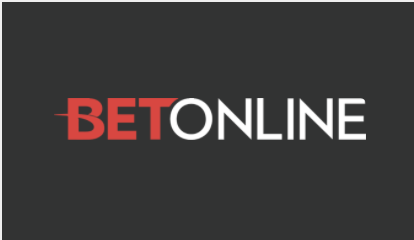 Accept Players From Every US State
Credit Card, Debit & Crypto Deposits
$3,000 New Player Welcome Bonus
Online Casino, Sportsbook & Poker
Advertisement
There are several companies throughout the sports betting industry that were able to stay open despite the attacks because they don't rely on SBTech as their primary operator.
BetAmerica is one of the sites that use SBTech to provide services across their entire platform, and their shutdown is affecting sports betting in multiple states.
BetAmerica is operated by Churchill Downs, but sites in Indiana, Pennsylvania, and New Jersey were forced to shut down as SBTech tries to recover from the attack.
The state of Oregon will also feel the impacts of this cyber-attack, and there could be a huge financial loss depending on the severity of the attack. Oregon lawmakers awarded SBTech with a controversial contract in 2019 to allow them to operate the entire sports betting landscape of the state.
SBTech developed a sports betting platform known as "The Scoreboard" in Oregon, but the results have not been beneficial to the state. A controversial report just last week proved that the state of Oregon was losing money as a part of this deal with SBTech.
Even though the sports betting industry has been known to suffer cyber-attacks from time to time, this one is extremely rare. Most of the time, cyber-attacks are to steal funds or betting data from online sportsbooks, but that isn't the case with this attack.
SBTech, like many other sports betting companies, is not offering many bets on sports at this time, because the sports world is shut down due to the coronavirus pandemic.
No Data Theft
SBTech has released a statement that no data was stolen as a part of this cyber attack, and the motive is still unclear at this point. Most cyber-attacks demand money from the sportsbook as a form of ransom, but that isn't the case with this attack.
Some experts believe that the attack could have something to do with the latest report from the state of Oregon, while others believe it could have something to do with a recent merger with DraftKings.
DraftKings is set to merge with SBTech in the coming months, and the merger was expected to continue despite the recent coronavirus and its effects. This cyber attack could have been an effort to gain data and information on DraftKings, as they are one of the leaders in the sports betting industry.
Before SBTech can launch its sites again across the United States, sports betting industry regulators will have to give their approval.
SBTech will have to add some extra security measures in an effort from keeping this kind of attack from happening again.
Related Articles