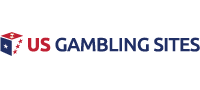 Sports Betting Bill in California is Dead
The California Senate Appropriations Committee was set to meet and vote on a sports betting bill on Tuesday, but the bill has now been pulled from discussion. Senator Bill Dodd was the sponsor of the bill, and he is also the one that took it back off of the table on Monday.
The debate over sports betting has been heating up in California over the last few weeks, and Dodd's decision stems from extreme opposition from Native American tribes. The tribes have a lot of power in California, and they were not going to go down without a fight.
The bill, SCA6, seemingly came out of nowhere just a few weeks ago, but Dodd was getting plenty of support from his fellow lawmakers. Sports betting has been discussed in California before, but it appeared that there was real momentum this time around.
California is facing a massive budget deficit for the next fiscal year, and it was brought on by the coronavirus pandemic. Governor Gavin Newsom proposed many large budget cuts, but lawmakers were looking for other ways to bring in some extra revenue.

Looking for somewhere to play online? Bet Online accepts all US players and offers a $1000 real money signup bonus for casino, sports betting and poker.
Dodd and his sports betting would have legalized sports betting throughout the state, with casinos and race tracks being able to take bets. SCA6 also called for mobile or online sports betting, but it left out the ability for card rooms to apply for a sports betting license.
If the bill would have passed through the Senate, then a referendum would have been placed on the ballot in November, leaving the decision up to the voters. Lawmakers were trying to get the bill passed by the end of June to provide enough time to get it included on the ballots.
The bill was initially supposed to have gone to the Senate Appropriations Committee last week, but the meeting was delayed until Tuesday. Facing heavy opposition over the weekend, Dodd decided to remove the bill, ending the chance for sports betting in California for at least a few years.
Tribal Casinos Opposed the Bill
Tribal leaders have been opposed to any sports betting legislation in the past, and it was the same this time around as well. There are more than 70 tribal casinos throughout the state, and leaders were worried that sports betting would take away some of their revenue.
Even though tribal casinos would have been the first properties eligible to apply for a sports betting license, the threat of online betting was the biggest reason they were opposed. Lawmakers counted by delaying full online betting until 2023, but the tribes continued to fight back against the bill.
Tribes in California have been launching their own sports betting legislation campaign in hopes of creating a monopoly over the industry. A coalition set out to collect close to 1 million signatures to get their own referendum on the ballot in November.
2023 New Target Launch Date
Since legalizing sports betting will require a new amendment to the state constitution, that will further delay the legislation process. Voters throughout the state will have to approve a referendum, which requires it to be done during an election year.
That's why lawmakers were pushing so hard over the last few weeks to try and get it on the ballot this November. With next year not being an election year, the next opportunity won't come until November 2022.
For a few weeks, it looked like sports betting in California was coming at some point in 2021, but that won't be happening. The new target date is now September 2023, but a lot has to change before that date can become a reality.
Related US Gambling Articles: