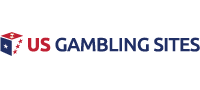 Sports Betting Study Could Be Coming to Vermont
The state of Vermont has been slow to join the growing sports betting industry, but that could change soon. Members of the Senate will vote on Tuesday to create a Sports Betting Study Committee with hopes of legalizing sports betting.
Vermont Governor Phil Scott brought up sports betting in his budget proposal in January. Scott did not receive much support at that time, but some lawmakers were able to get the discussion started last week.
The coronavirus pandemic has hit Vermont hard, and the state is looking for new ways to bring in more revenue. Legalizing sports betting has worked in other states around the country, and it could do the same in Vermont.
Senate Bill 59 has already been read twice in the Senate, and it has passed through committee. It will be read for a third and final time on Tuesday, and a vote is expected shortly after the reading.
#1 US Gambling Site For 2020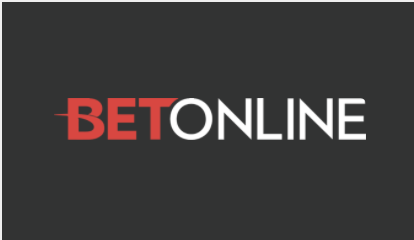 Accept Players From Every US State
Credit Card, Debit & Crypto Deposits
$3,000 New Player Welcome Bonus
Online Casino, Sportsbook & Poker
Advertisement
Senator Michael Sirotkin is the primary sponsor of the bill, and he has gotten incredible support from fellow lawmakers. Sirotkin has noted that many sports bettors are heading across state lines to place their bets.
Initially, Sirotkin projected that the state would see between $1 and $4.2 million in tax revenue each year. He has since changed these projections and believes that the state could see close to $10 million.
Sirotkin looked at the model in New Hampshire to come up with these figures, as New Hampshire legalized the industry just last year. Even though Vermont doesn't have a rich tradition in sports, sports betting has become popular throughout the United States.
Committee Members Will Look at Many Issues
If this bill passes, then the committee will be made up of nine members. The Attorney General, Secretary of State, Commissioner of Liquor and Lottery, and the Commissioner of Taxes will be four of the members. The other five members will be made up of other elected state officials.
The committee will be tasked with looking into ways that the state can tax the industry. This will be done by looking at various studies from around the country and comparing how different states tax the industry.
Finding ways to regulate the industry will be another task of the committee, and there are several things to consider. Deciding what businesses or locations are allowed to offer sports betting will be a major priority.
States that have legalized mobile sports betting have done the best, but it is unclear what Vermont will want to do. The committee will also have to decide what sports can be offered, and what kind of betting options will be allowed.
If the committee is created by June 30, they will have close to six months to do their work. According to Senate Bill 59, the committee must deliver an official report by December 15. The committee will then be disbanded for good on December 30.
House Could Slow the Process
Senate Bill 59 has flown through the Senate, but it could run into a different fate in the House. Sources have indicated that the House is not in favor of looking at any new bills before they are set to recess at the end of the month.
Members of the House have noted that they do support legalizing sports betting at some point, but the timing might not be right. The House will have just two weeks to make a final decision before the bill is tabled until 2021.
Sports betting is likely coming to Vermont at some point, and the next two weeks will determine how soon.
Related Articles