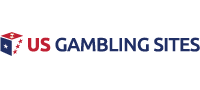 St. Louis Cardinals at Arizona Diamondbacks Betting Pick
The St. Louis Cardinals travel west to take on the Arizona Diamondbacks in the opener of a three-game series on Monday. The Cardinals took two of three from the Diamondbacks when the two teams met in St. Louis in mid-July.
Peaking At Just The Right Time
The Cardinals may be the hottest team in Major League Baseball right now. They completed a four-game sweep of the Cubs at Wrigley Field over the weekend, the first time the Cardinals have swept the Cubs in Chicago since 1925, and it could not have come at a more crucial time.
After a successful weekend, the Cardinals are now 89-67. They sit three games ahead of the Brewers in the NL Central. St. Louis also secured a playoff spot this weekend, and they will look to lock up the division against the Diamondbacks.
Getting the start for the Cardinals in the first game of this series will be their veteran pitcher, Adam Wainwright. The 38-year-old picked up a win in his last outing while allowing just one earned run over seven innings against the Washington Nationals
#1 US Gambling Site For 2020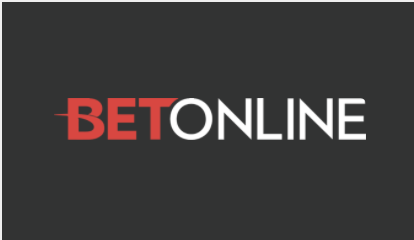 Accept Players From Every US State
Credit Card, Debit & Crypto Deposits
$3,000 New Player Welcome Bonus
Online Casino, Sportsbook & Poker
Advertisement
Wainwright's previous win brings him to 13-9 this season with a 3.83 ERA with 144 strikeouts. We have seen Wainwright be almost perfect at times this year, but we have also seen some poor outings as well. Stopping Arizona is no easy task, and Wainwright will have to put together a solid outing to keep the Cardinals win streak alive.
Getting it done at the plate for the Cardinals has been mostly first baseman Paul Goldschmidt and second baseman Kolten Wong. Both have put together great seasons and deserve a lot of credit for the Cardinals' success. Goldschmidt has posted 31 home runs and 92 runs batted in while carrying a .258 batting average. Wong has been the most consistent Cardinals batter with a .285 average; he also has tallied 11 home runs and 59 RBI, though his availability for this series is up in the air after he sustained a hamstring injury over the weekend.
The Cardinals are in a great spot to finish out the season, and if they can carry momentum from their last series into Arizona, they could lock up the division and possibly be the hottest team heading into October.
Last Gasp
The Diamondbacks come into this series 80-76, sitting 20 games back from the Dodgers and six games back from a Wild Card spot. They are 5-5 over their last 10 games after dropping their last game to the San Diego Padres.
Arizona will have to be at its best if it plans on slowing down this hot Cardinals team and keep its playoff hopes alive.
Alex Young will be the first Arizona pitcher to get a shot at the Cardinals on Monday. Young did not factor into the decision in his last outing where he gave up two runs (one earned) over five innings against the Marlins.
Young is now 7-4 this season with a 3.27 ERA and 65 strikeouts. This game should be a tough task for Young, but not one that he can't handle. He has been stable for Arizona this year and should keep them in this game while he is in.
Leading the offense for Arizona has been primarily Eduardo Escobar and Ketel Marte. Marte leads the team with his .329 batting average; he also belted 32 home runs and drove in 92 runs before being shut down for the season with a back injury. Escobar has the team's most home runs with 35 and the most runs batted in with 117. He'll have to be at his best to get through the Cardinals starting pitching this week.
What To Expect
The Diamondbacks have a solid ball club, and they match up well against the Cardinals. Right now, I believe the Cardinals are just too hot to be stopped by anyone. I think the Cardinals will get the win here; it what should be a close, low-scoring game.
Related Articles