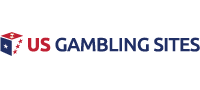 Stretch Run has Arrived: Final 9 Games in Major League Baseball
The postseason will be here in less than two weeks. Take a look at some of the biggest Major League Baseball news and notes:
Dodgers Take Control of NL West
The Los Angeles Dodgers appear to be hitting their stride and have now taken control of the National League West. The Dodgers completed a three-game sweep over the second place Colorado Rockies, and now have a 2.5 game lead in the division.
This is the largest lead the Dodgers have had in the West this season. Yasiel Puig belted a long home run on Thursday night to help the Dodgers complete the sweep. Los Angeles has now won seven of their last eight games to vault into first place. The Dodgers magic number to clinch the division stands at eight with a week and a half to play in the regular season.
Trevor Story Receiving Treatment
Colorado Rockies shortstop Trevor Story is undergoing treatment for right elbow inflammation after he was forced to leave a game this week. The treatment is taking place in Arizona, and the Rockies remain hopeful that he will be able to return to the team before the end of the season.
#1 US Gambling Site For 2021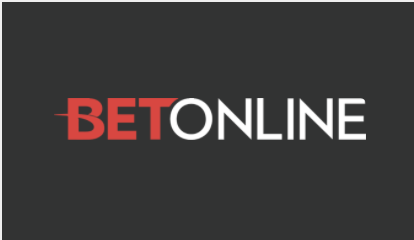 Accept Players From Every US State
Credit Card, Debit & Crypto Deposits
$3,000 New Player Welcome Bonus
Online Casino, Sportsbook & Poker
Advertisement
Story first tweaked his right elbow while trying to make a throw in the first inning of the Rockies loss on Monday night, but was forced to leave the game after aggravating the injury during a swing in the fourth inning. Story could begin participating in some baseball activities at the Rockies spring training facility in Phoenix, Arizona on Friday.
The slugger became the first shortstop in Major League Baseball history with at least 40 doubles, 30 home runs, and 25 steals in a season in 2018.
Mets Shutting Down Zack Wheeler
The New York Mets announced on Wednesday night that they are shutting right-handed starter Zack Wheeler down for the rest of the 2018 season. Wheeler has thrown over 100 innings more than he threw last season, and the Mets are choosing to keep him out of his final two scheduled starts. Wheeler underwent Tommy John surgery in 2015 and missed two entire seasons.
Last year he made his return and went 3-7 with a 5.21 earned run average through 17 starts. He began this season in Triple-A, but was called up in early April and made 29 starts for the Mets. He posted a 12-7 record with a 3.39 earned run average in those starts. Wheeler is expected to be healthy and ready to join the Mets starting rotation to begin spring training next season.
Andujar Homers His Way Into Record Book
Miguel Andujar blasted his 25th home run on the season on Wednesday night, and in the process joined some very elite company. Andujar became just the fifth rookie in Yankees history to hit 25 home runs in his first full Major League season. He joins Aaron Judge (2017), Bobby Murcer (1969), Joe Gordon (1938), and Joe DiMaggio (1936) as the only other players who have accomplished this feat.
Andujar's blast was just one of three Yankees home runs on Wednesday night. Luke Voit hit a pair of home runs in the Yankees 10-1 victory over the Boston Red Sox to give the Yankees 245 home runs this season. The 245 total home runs ties a franchise record that was set in 2012. With ten games remaining in the season, the Yankees have a shot to eclipse the 250 home run plateau.
Bauer Eyeing Return To Indians Rotation
Cleveland Indians pitcher Trevor Bauer is doing all that he can in hopes of a return to the Indians rotation before the postseason begins. The right hander threw three innings in a simulated game on Tuesday night, and reported to his manager that he felt great after the outing. Bauer faced Cleveland reserves Eric Haase, Adam Rosales, and Brandon Barnes and threw between 17-19 pitches per inning.
Bauer has been sidelined since August 11 when he was struck in the leg by a line drive hit by Jose Abreu. It was discovered that the ball had broken Bauer's leg forcing him to miss over a month of the season. Bauer was having the best season of his career before the injury, posting a 12-6 record with a 2.22 earned run average through 25 starts.
The Indians have already clinched the American League Central Division, and are positioning themselves for a deep playoff run.
Related Articles