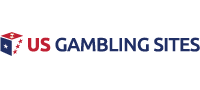 Sunday Showdown: Cleveland Browns at Denver Broncos Betting Pick
Both the Cleveland Browns and Denver Broncos have fallen short of expectations so far halfway through the season. The Broncos, who acquired veteran Joe Flacco this offseason, are just 2-6, and now, with Flacco on injured reserve, are moving on to 27-year-old Brandon Allen. Cleveland comes into the game having dropped three straight and sits 2-5 on the season.
Crushing Expectations
Back in the preseason, the Browns were the popular pick to be the most improved team this year and to win their division. There is no denying they have a talented roster, with key players like Myles Garrett, Odell Beckham Jr., Jarvis Landry, Baker Mayfield, and Nick Chubb. But with first-year coach Freddie Kitchens, they have not been able to get on the same page as a team.
The Browns' issues this season have mostly come from their offensive line and their penalties. They not only lead the league in penalties, but they are on pace to have the most in the history of the NFL. These problems have made it almost impossible for Mayfield to improve this season.
After a very promising rookie season, Mayfield has thrown for 1,690 yards, six touchdowns and 12 interceptions this year. He has also failed to get a single win in his NFL career over a team with a winning record.
#1 US Gambling Site For 2020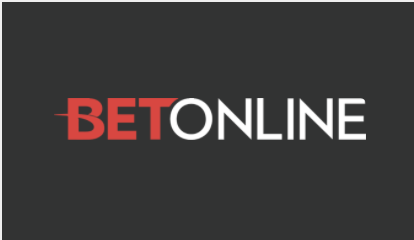 Accept Players From Every US State
Credit Card, Debit & Crypto Deposits
$3,000 New Player Welcome Bonus
Online Casino, Sportsbook & Poker
Advertisement
Despite adding Beckham to their roster this offseason, the Browns have seen Landry be Mayfield's primary target. Landry has been one of the most consistent receivers in the league since he was drafted, and he is keeping that pace up again this year. Landry has 30 receptions this season for 504 yards but has yet to get into the end zone this season.
Possibly the most overlooked part of the Browns this season is Chubb. Chubb's name gets pushed to the bottom of the list with the other stars on the roster, but he has 134 carries this season for 738 yards and six touchdowns.
Denver Disappointment
The Broncos are off to a disappointing start this season at 2-6. It seems all eyes may be on the future as they have named Allen as the starter this week, as well as trading veteran wide receiver Emmanuel Sanders to the 49ers.
The bright spots for the Broncos are mostly on defense. They still have pass rushers like Von Miller, along with Chris Harris at cornerback.
On offense, the Broncos are led by Pro Bowler Phillip Lindsay on the ground with 109 carries for 492 yards and four touchdowns. Their primary target through the air is Courtland Sutton, and with the Sanders trade going through this week, Sutton should receive most of Allen's targets in this game. So far this season, Sutton has reeled in 39 catches for 636 yards and three touchdowns.
What To Expect
The Browns have the better roster on paper this week, but that has not always led to wins for them this season. With the Broncos' solid defense, Mayfield will have to step up and get the job done.
Allen will be up against a tough defense for his first start ever. I expect the Browns to be sending plenty of pressure to the inexperienced quarterback all game long.
I would look for the Browns to utilize the run game more with the Broncos having such a strong pass rush. Chubb should be in for a big game this week, and I believe it will help Cleveland control the pace of the game and pick up a road win.
Related Articles