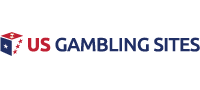 Talks Between MLB, Players At A Standstill
One day after Major League Baseball rejected the players' return-to-play plan without offering a counterproposal of their own, the players voiced their emphatic rejection of the league's threat to propose a drastically shortened season.
Because pitchers would need roughly four weeks to prepare for a restart, the 2020 season is becoming more threatened every day, and the July 4 target date is very much in peril.
After a two-hour conference call between the MLBPA's player leaders and executive board Thursday, union executive director Tony Clark released a statement saying the players "resoundingly reject" the league's plan to begin the season.
"Earlier this week, Major League Baseball communicated its intention to schedule a dramatically shortened 2020 season unless players negotiate salary concessions," Clark said. "The concessions being sought are in addition to billions in player salary reductions that have already been agreed upon."

Looking for somewhere to play online? Bet Online accepts all US players and offers a $1000 real money signup bonus for casino, sports betting and poker.
The March agreement struck between players and owners continues to be the crux of the disagreement. In that agreement, players agreed to prorated salaries in exchange for millions in advances and guarantees regarding service time.
Players are now firm in their belief that they should receive full prorated salaries no matter what, despite language in the agreement calling for "good faith" negotiations in the event games will be played in empty stadiums.
Owners want further pay cuts and a shortened schedule. Players want a longer schedule and refuse any further pay cuts.
Baseball's War of Words Continues
While the league can wield the language in the March agreement as a point of leverage, it's the players that have taken the larger strides toward finding common ground. Clark made that point clear in Thursday's statement.
"Players proposed more games, two years of expanded playoffs, salary deferrals in the event of a 2020 playoff cancellation, and the exploration of additional jewel events and broadcast enhancements aimed at creatively bringing our players to the fans while simultaneously increasing the value of our product," Clark said. "Rather than engage, the league replied it will shorten the season unless players agree to further salary reductions."
Major League Baseball originally proposed an 82-game schedule that included significant pay cuts beyond prorated salaries. Earlier this week, owners floated the idea of cutting the season down to a 50-game schedule to pay full prorated salaries.
Owners continue to try to best position themselves for negotiating salary cuts.
"The league itself does not make a lot of cash," said Cubs owner Tom Ricketts. "I think there is a perception that we hoard cash and we take money out, and it's all sitting in a pile we've collected over the years. Well, it isn't. Because no one anticipated a pandemic."
Many players are happy to voice their respective opinions. Earlier this, one player said, "Play about 25% of the season for 25% pay? That's not worth the risk, and I just don't mean COVID-19."
The two sides now appear to be further apart than they've ever been, and the 2020 MLB season is hanging in the balance.
Can Dodgers, Yankees Be Challenged For League Titles?
One look at MLB futures will tell you many expect the 2020 season, if there is one, to come down to two perennial powerhouses.
In the National League, the Dodgers are projected to continue their run of regular-season dominance. With the addition of Mookie Betts this offseason, they're aiming to carry that success into the postseason.
The Dodgers are heavy favorites to win the National League with odds of +155. The up-and-coming Braves are the biggest threat at this point. Atlanta's +650 odds are better than Washington's +850 odds.
In the AL, the Yankees are likely to have more competition. While New York is the frontrunner with odds of +165, the Astros are nipping at their heels with odds of +370. Both the Twins (+750) and Rays (+850) are also in the mix.
Related US Gambling Articles: