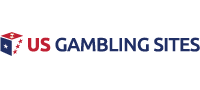 Tampa Bay Lightning vs. Dallas Stars Game 6 Preview
Somehow, someway, the Dallas Stars survived again and move on to Game 6 against the Tampa Bay Lightning. In the second overtime game on back-to-back nights, which shouldn't be a thing in the Stanley Cup Final, Corey Perry found the back of the net in double overtime to give the Stars a 3-2 win over the Tampa Bay Lightning in Game 5.
Game 6 will be played Monday at 8 pm Eastern. Tampa Bay is -162 on the moneyline, while Dallas is +140.
Lightning Need Energy
The Lightning's eight overtime games played so far in the 2020 playoffs is tied for the third-most of all time. The 1992-93 Montreal Canadiens hold the record with ten (this was also the last time a Canadian team won the Stanley Cup).
However, only one game in the Canadiens run went to a second overtime session. Tampa Bay has played four multi-overtime games in these playoffs, most notably the five-overtime thriller against the Columbus Blue Jackets in the Quarterfinals.

Looking for somewhere to play online? Bet Online accepts all US players and offers a $1000 real money signup bonus for casino, sports betting and poker.
This has also been an exceptionally physical series so far. The teams have combined for more than 400 hits through the first five games.
All this to say, Tampa Bay will need to dig deep and find a power surge to close out the series. Leading scorers Brayden Point and Nikita Kucherov have made their way back onto the scoresheet with consistency. Despite a tough Game 5, Victor Hedman is still a Conn Smythe frontrunner.
If there's one weak point to watch out for, it's goaltender Andrei Vasilevskiy. While Vasilevskiy leads playoff goaltenders in wins (17), save percentage (.925), and minutes played (1648:12), he's starting to show signs of wear.
He's allowed four or more goals five times in the playoffs, but two of those times have been in the Cup Final. Vasilevskiy will make a spectacular save, then let in a softer goal that he should have been able to stop.
To win Game 6, the Lightning will need some of their depth players to step up. Anthony Cirelli rang a shot off the post, which would have been the game-winner in Game 5. Expect a big game at both ends of the ice from him. Yanni Gourde and Tyler Johnson both have game-winning goals in the playoffs and could use a timely step up offensively to put the Lightning over the top.
Finally, keep an eye on Steven Stamkos' injury status heading into Game 6. The return of their captain in Game 3 was a shot in the arm for Tampa Bay, and his goal electrified the bench. If Stamkos is in the lineup, sprint to the gate to bet on the Bolts.
Stars Shining Bright
Joe Pavelski is doing something special in this Cup Final. After spending 13 seasons with the San Jose Sharks, Pavelski signed with Dallas in the offseason, determined to put his name on the Stanley Cup for the first time. He leads Stars skaters in goals in the 2020 playoffs with 13; no other Dallas skater has hit the double-digit mark.
He also made history in Game 5. By scoring his 61st playoff goal, Pavelski now leads all U.S.-born players in playoff goals.
After a controversial interference call late in Game 4 that saw him get away with a spearing penalty, Corey Perry scored a pair of goals in Game 5, including the double-overtime game-winner. Three of Perry's five playoff goals have come in this series.
Arguably the story of the playoffs, goaltender Anton Khudobin continues to keep Dallas alive. Khudobin is now one of five goaltenders to make 700 or more saves in a single postseason since 1956. If Dallas comes back to win the Cup, Khudobin is a strong candidate for the Conn Smythe award since replacing starting goaltender Ben Bishop.
Tyler Seguin continues to be snakebit in the goal column. While he recorded three assists in Game 5, he hasn't scored a goal since Game 3 of the Western Conference Semifinals against Colorado.
He has experienced some brutal bounces, coming ever-so-close to scoring, but it seems someone has a Tyler Seguin voodoo doll. Stars fans hope whoever has it gets rid of the pins for the rest of the series.
The Pick Is In
The Lightning have not lost back-to-back games in the 2020 Playoffs. While there would be some poetic beauty to Dallas losing in overtime in Game 7 after a goaltender interference review (on the opposite end of their Cup-winning controversial call in the 1999 Cup Final), I don't think it will get that far.
Take Tampa Bay to win Game 6 and hoist the Stanley Cup.
Related US Gambling Articles: